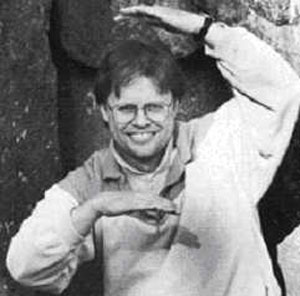 Bo Maniette (b. 1950) voiced Gobo Fraggle and many minor characters in Fragglarna, the Swedish dub of Fraggle Rock.
Maniette works as a writer, composer and entertainer. He has worked closely with Stefan Ljungqvist, creating many sketches for Swedish television. Over the years, he has written more than 100 songs for himself and other artists.
His dubbing credits include Jafar in Aladdin - The Return of Jafar, Finding Nemo and Asterix in Astérix et la surprise de César.