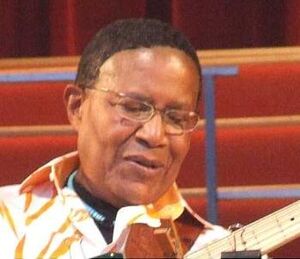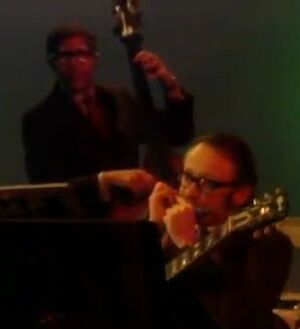 Bob Cranshaw (1932–2016; real name Melbourne Cranshaw) was a bass player, specializing primarily in jazz, who was part of the original house band on Sesame Street, as formed by Joe Raposo, beginning in 1969. The same year, Cranshaw also appeared in film footage (with Raposo and other Sesame musicians) directed by Jim Henson to demonstrate the sound capabilities of RCA's stereo television. Cranshaw plucked his bass to Mancini's "Windmills of Your Mind."
Cranshaw was heard in many Sesame albums through the 1990s. On the concept album Big Bird Discovers the Orchestra, he played for the double bass player character, Vernado Vivaldo. Cranshaw also worked with Raposo on The Electric Company and performed on Saturday Night Live, on many albums with Sonny Rollins, and as sideman to the likes of Buddy Rich, Paul Simon, and George Benson.
He passed away from cancer at his Manhattan home, at age 83.
Discography
External links