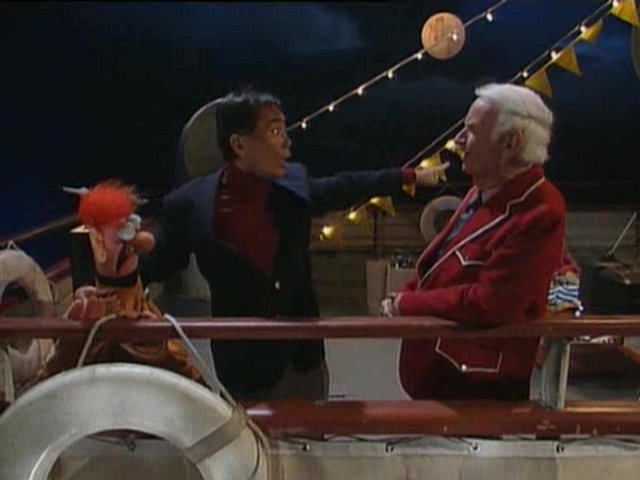 Bob Keeshan (1927 - 2004) was an actor and television host in children's media. Starting his career by playing Clarabelle the mute clown on Howdy Doody, Keeshan was fired from the series in the 1950s, and soon re-eestablished himself in his best known role, as Captain Kangaroo. Many of the staff for his network series later became crucial in developing Sesame Street. Keeshan, speaking in support of Joan Ganz Cooney's project at a Washington event, quipped that "I know she has got the best possible staff to do the job— she stole them all from me."[1]
Keeshan appeared on Episode 211 of Muppets Tonight, reprising his Captain Kangaroo persona. He met George Takei, who had a chance of becoming a naval captain, but the Captain was the highest-ranking officer on the cruise ship, so he became "Acting Commodore Kangaroo", much to Takei's chagrin. Said Takei, "Mr. Beaker? Set ego to bruised."
Sources
External links
Community content is available under
CC-BY-SA
unless otherwise noted.