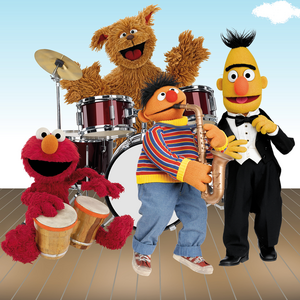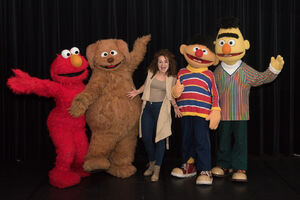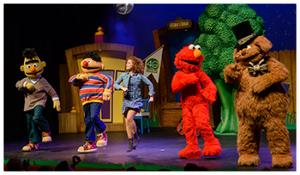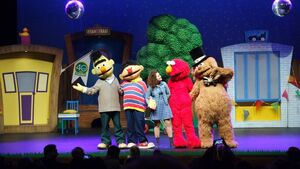 Bonte Avond in Sesamstraat (A Night Play on Sesame Street) was a Sesamstraat Theater show which premiered in 2016. It was the sixth live show based on Sesamstraat.
The show was specially written and performed in the Netherlands to celebrate Sesamstraat's 40th anniversary. It ran from September 2016 until December 2016. This project didn't go through the original Sesamstraat show. Because of that, the original voices didn't want to get involved, and new voice actors, that came close to the original voices, were used for the production.
The Sesamstraat residents come up with a brand new festive performance for theater, because Sesamstraat has existed in the Netherlands for 40 years! In this comic, warm and cheerful show with many beautiful songs, the Sesamstraat residents are also seeking their own talent. Everyone wants to give a nice appearance and has its own way to achieve this. They discover their own talents to ensure a memorable celebration at the end of their performance.
Cast
Tommie, Elmo, Bert, and Ernie.
The cast also included a human character, Roos.
Performing cast
Milène van der Smissen as Roos
Sven Abspoel as Bert
Kelly Alblas as Ernie
Amy Staal as Elmo
Ilse Klein Geltink and Robin de Weert as Tommie
Voice cast
Crew
Mark van Ierssel, producer in association with NEW productions
Antonie Zuijderwijk, producer and tourmanager
Barthel van Lint, director and script
Ferry Hogeboom en Barthel van Lint, lyrics
Jan Willem Hoekstra, music
Willem Schotten, decor
Ontwerp Enzo, Ingrid Huijskens, design
Monira McIntosh, choreography
Sheffield Vision, Richard and Eve Wood, translations
Mark Theater en Impact Entertainment, PR and marketing
External links