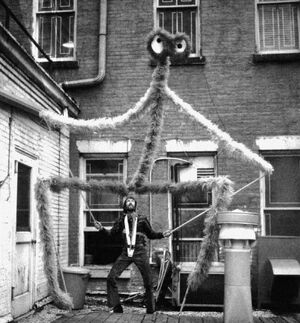 The Bossmen are giant Muppet characters that were developed in 1971 for a stage show with Nancy Sinatra. The Bossmen are twelve feet tall, and operated with rods. They made occasional appearances on The Muppet Show, and they made a cameo appearance in It's a Very Merry Muppet Christmas Movie, during the "Cirque du So Lamé" production.
Similar characters known as Small Bossmen appeared in episode 117 and episode 319.
Appearances
Book appearances
Community content is available under
CC-BY-SA
unless otherwise noted.