Written by
Johannes Brahms
Date
1868
Publisher
public domain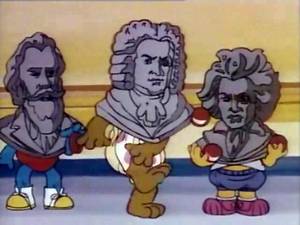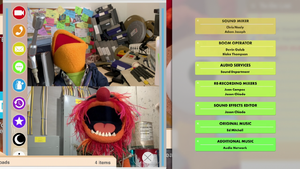 The tune commonly referred to as "Brahms' Lullaby," was written by Hamburg-citizen Johannes Brahms. It is his Opus 49, Number 4, written in 1868 as "Wiegenlied" (German for "cradle song"). The tune has become associated with sleep in a number of pop culture references.
A mother sings the lullaby to a baby as part of the opening montage in Elmo's World: Singing. In the same episode, Big Bird sings it (in "la-la's") to Radar, making Elmo sleepy. Ernie has sung it to Bert on one occasion, and to himself on another.
Kermit the Frog, introduced by Brad Paisley, sang the lullaby in a commercial for Target in November of 2005.
The Muppets Now episode "Sleep Mode" ends with Animal playing the tune for Scooter in order to provide him with well-deserved rest, shortly before falling asleep himself.
The song was spoofed as Brahms Lubbaby in The Wubbulous World of Dr. Seuss.
The story "Rowlf's Lullaby" in the book Kermit's All-Time Favorites mentions that Rowlf the Dog wrote put his final lullaby lyrics to the tune of Brahms' Lullaby.
Audio Releases
It was one of many classical pieces played by the Birdapest Symphony Orchestra as part of the album Elmo and the Orchestra.