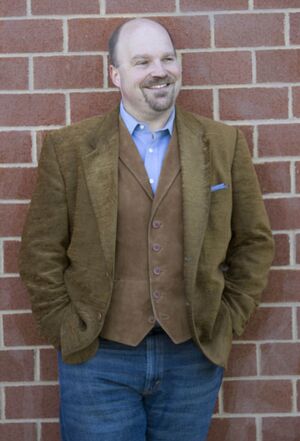 Brian Jay Jones is an award-winning writer and biographer who wrote the 2013 book Jim Henson: The Biography. While the book was not an "authorized" biography, Jones did have cooperation from the Henson family and was granted unprecedented access to the Henson Archives.
In 2013, Jones appeared on The Daily Show, The Today Show, The Tavis Smiley Show and on several local television and radio programs, podcasts, and live panel discussions (occasionally appearing with some of Henson's actual colleagues and collaborators) to promote Jim Henson: The Biography.
Jones was among the interviewees featured in the 2015 In Their Own Words documentary on Jim Henson.
Prior to becoming a full-time author, Jones spent nearly two decades as a public policy analyst, advisor and speechwriter in the U.S. Senate. He left politics to pursue writing full-time after the publication of his 2007 biography on Washington Irving. Jones presently serves as vice president of Biographers International Organization. He earned a degree in English literature from the University of New Mexico; he currently lives in Maryland with his wife and daughter.
See also
External links
Community content is available under
CC-BY-SA
unless otherwise noted.