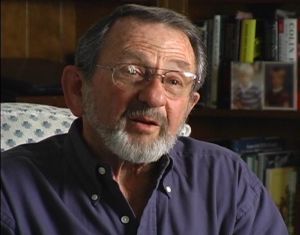 Bruce Bilson (b. 1928) is an Emmy Award-winning TV director who directed multiple episodes of Dinosaurs.
Prolific in TV from the 1960s onward, Bilson has helmed countless episodes of a wide range of series, including Bonanza, The Mary Tyler Moore Show, The Odd Couple, M*A*S*H, The Brady Bunch, The Love Boat, Barney Miller, Knight Rider, The Twilight Zone, and Dynasty.
He also directed many TV movies, such as the 1979 Halloween production The Halloween That Almost Wasn't (with Mariette Hartley), and the Disney feature film The North Avenue Irregulars (with Cloris Leachman and Ruth Buzzi).
Dinosaurs Credits
External links