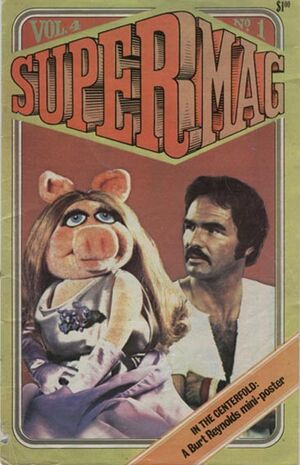 Burt Reynolds (1936-2018) was an American actor best remembered for his roles in Deliverance, Smokey and the Bandit and The Cannonball Run, as well as his television series Evening Shade (co-starring Michael Jeter).
Reynolds had also appeared on the same shows of The Mike Douglas Show and The Orson Welles Show pilot which Jim Henson, Frank Oz and The Muppets were also guests.
References
In a 2019 social media video, the Jonas Brothers talk about Reynolds, and Ernie walks in just as Joe says "Burt's the best!" (which Ernie mistakes for another Bert).
External links