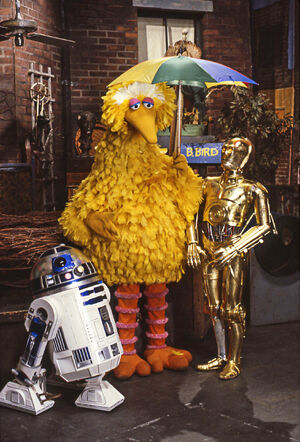 C-3PO and R2-D2 are robot characters from the Star Wars franchise. They have appeared in several films and spin-offs including television, theme park attractions, concept albums, and commercials.
Anthony Daniels played C-3PO in both the movies and all Muppet appearances. For R2-D2, although Kenny Baker originated the role in the movies, a "three legged" R2 robot was used for his Muppet appearances, operated by radio control. On The Muppet Show, R2 was credited as being played by "Himself."
References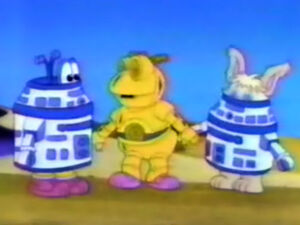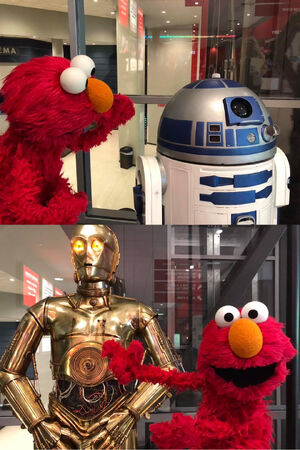 Big Bird suggests he and the kids draw R2-D2 in Sesame Street Episode 1557.
Sources
External links