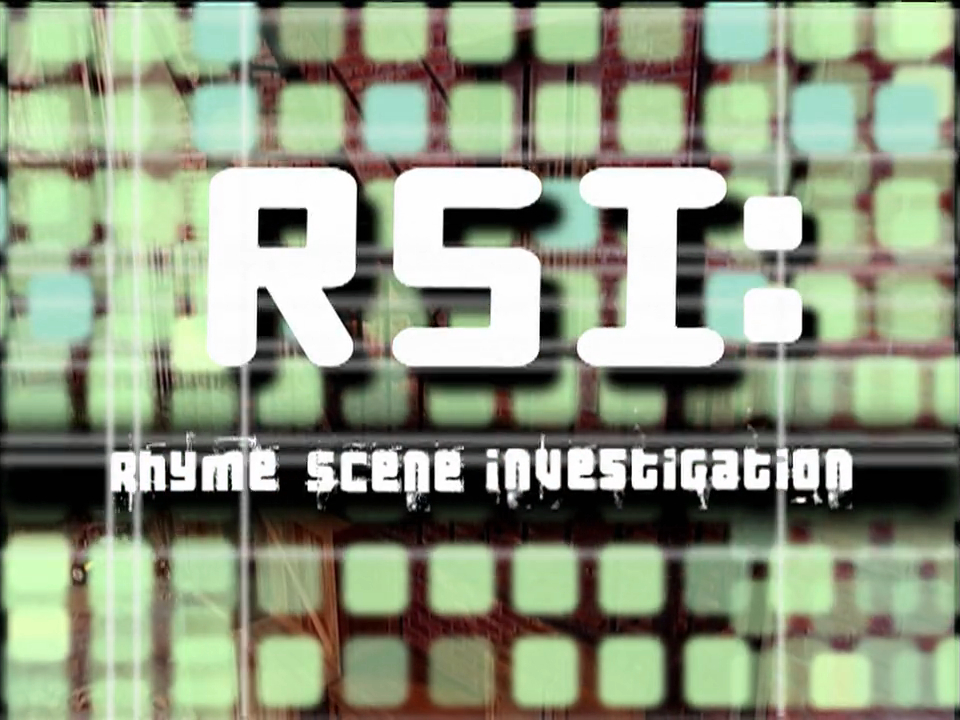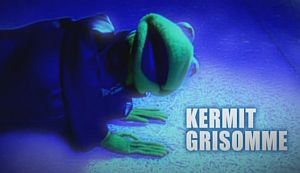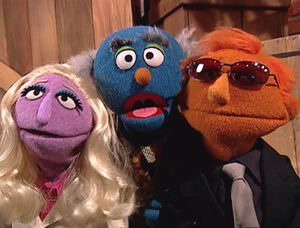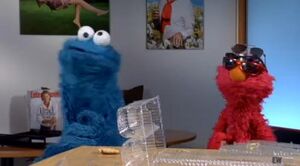 CSI: Crime Scene Investigation is a television series which debuted in 2000. The series has sparked three spin-offs, CSI: Miami, CSI: NY and CSI: Cyber. Three of these series center on a team of forensic scientists who investigate mysterious crimes, while CSI: Cyber focuses on a special unit of investigators dedicated to solving crimes with a digital aspect, such as cyberstalking and online fraud.
Cain from CSI: Miami was voted at number 91, and Gil Grissom & Catherine Willows from CSI:Crime Scene Investigation were placed at number 82 in Bravo's ranking of the 100 Greatest TV Characters.
References
A Ready to Learn insert featured Ernie as a CSI-style investigator, alongside a girl and Ord (Dragon Tales). Though the format of the sketch explicitly parodied CSI, the background music was the theme to the 1960s series Peter Gunn.
Muppets TV featured Les Experts Muppets (The Muppet Experts), a spoof of the series (known in France as Le Experts), and used the CSI theme song. The team consisted of Kermit the Frog (as "Kermit Grisomme," referencing series lead Carl Grissom), Fozzie Bear as Fozzie Staucks, Animal as Animal Warrique, and Denise as Denise Sideul.
In Sesame Street Episode 4174, a group of monsters playing freeze tag in the arbor rush off to catch their favorite TV show CSI: Monster Investigation.
"Sesame Place CSI: Club of Science Investigators" was a 2011 education program event at Sesame Place.
In an Entertainment Weekly online exclusive video from September 23, 2011, Elmo and Cookie Monster reenacted a scene from CSI: Miami. Cookie Monster isn't feeling well and Elmo determines from the clues that he is suffering from a sweet tooth. Eventually Elmo keeps putting on more and more pairs of sunglasses with sound cues from the show, which confuses the actors as to the source of the music, which Cookie Monster wonders if it is coming from Elmo's phone.
Muppet Mentions
In the CSI season one episode "Face Lift", Sara Siddle arrives with a cotton nightgown as she was told to do by Warrick Brown. She tells him that she doesn't normally wear it and Warrick tells her that it's for his new girl friend Miss Piggy and reveals a dead pig.
In the CSI: NY episode "Tales from the Undercard", Det. Flack and Danny are in a suspect's home. When the suspect says "we were watching the babies", Flack says "Muppet Babies?"
Connections
CSI:Crime Scene Investigation
CSI: Miami
CSI: NY
CSI: Cyber