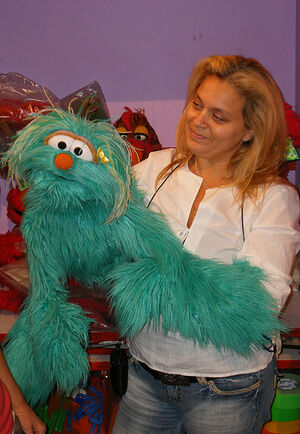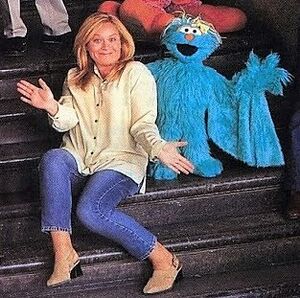 Carmen Osbahr (b. April 21, 1962) did not originally plan to become a puppeteer. Though she was interested more in the television medium, puppetry came into her life when she began working on several television shows in Mexico City for Televisa which included puppets. In 1985, she attended a Muppeteer Workshop in New York City that scouted out young talent for Sesame Street's Mexican co-production, Plaza Sésamo. Kermit Love asked Osbahr not only to work on Plaza Sésamo but also to train other puppeteers at the workshop.
From there, Osbahr got in touch with Jim Henson, and she began visiting the set of Sesame Street in the mid-1980s. Osbahr became an official Muppeteer in 1989. Her best-known character, Rosita, made her first appearance on Sesame Street in Season 23.
Osbahr has since performed in a variety of Muppet projects, including Bear in the Big Blue House and Dog City. She also performed Kiki in the TV series The Puzzle Place and Lily the Water Sprite on John Tartaglia's series Johnny and the Sprites.
Puppeteer credits
Voice credits
Non-Henson Credits
Notes
See also
Sources
External links