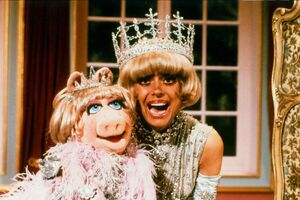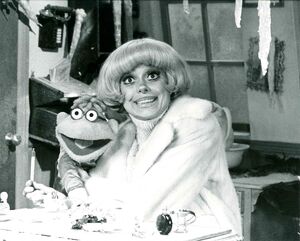 Carol Channing (1921-2019) was an American singer and actress. She was the guest star in episode 423 of The Muppet Show.
She also appeared on Sesame Street in 1984, singing to Sammy the Snake (performed by Jim Henson). The song was "Hello, Sammy!" sung to the tune of "Hello, Dolly!", Channing's signature Broadway song.
Channing has received three Tony Awards: in 1964, as Best Actress (Musical) for Hello, Dolly!; in 1968, a Special Award; and in 1995, a Lifetime Achievement Award.
External links