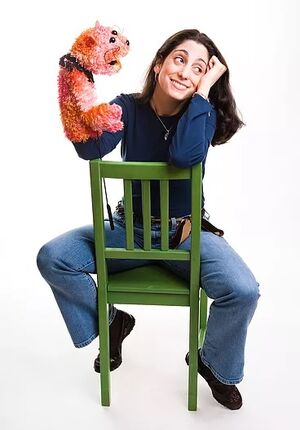 Carole D'Agostino is a puppet builder and designer, serving as the manager of the Puppet Shop at the Center for Puppetry Arts in Atlanta. She has worked with Puppet Heap and The Jim Henson Company to design and fabricate sets, props, and puppets. Her credits include Sesame Street Season 44 and Season 45, and the films The Muppets and Muppets Most Wanted.
She also worked on Crank Yankers, Greg the Bunny, John Tartaglia's ImaginOcean, Avenue Q, and the "Radioactive" music video for Imagine Dragons.
D'Agostino has a BFA in Puppetry from the University of Connecticut. She is a member of the Puppeteers of America and an alumnus of the O'Neill Puppetry Conference.
External links