ATTENTION
TALK PAGES ARE NO LONGER USED
To discuss article changes, please use:
If you see comments on this page, they remain for archive purposes.
NEWLY ADDED COMMENTS WILL BE REMOVED
Foxes on Display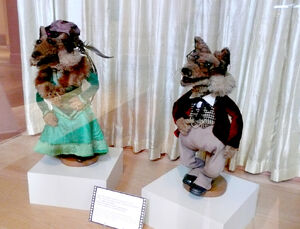 I have had this picture for awhile. It came with no notation as to what exhibit it came from. Does anyone know where Gretchen Fox and Harrison Fox might have been on display? -- Nate (talk) 18:27, June 30, 2010 (UTC)
Exhibits/Attractions
Sean created this category as a supplement to Attractions. What do folks think about it? I'm of two minds about whether we need it or not. -- Danny (talk) 16:54, 7 July 2006 (UTC)
Community content is available under
CC-BY-SA
unless otherwise noted.