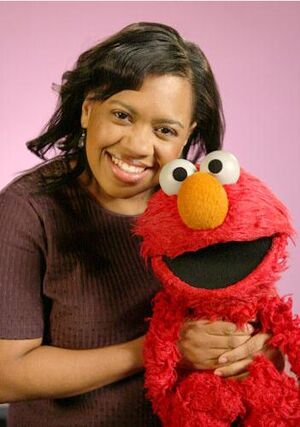 Chandra Wilson (b. 1969) is a two-time SAG Award-winning American actress, best known for her role as Dr. Miranda Bailey on the ABC television drama, Grey's Anatomy.
Wilson appeared in Sesame Street's 39th season where she introduced the word of the day, "half", in Episode 4172. She also appeared in a Backstage with Elmo segment, which appears online-only.
A Broadway actress, Chandra served as an understudy on Avenue Q, and appeared in the musicals Chicago, On the Town, and Caroline, or Change. She has also made guest appearances on both Law & Order: Special Victims Unit and Law & Order, Sex and the City, and The Cosby Show.
External links