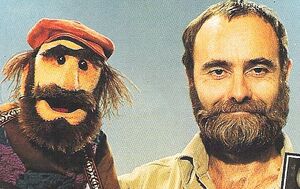 Characters named after performers/crew
The Muppets
Sesame Street
Fraggle Rock
The Animal Show
Other
It was originally suggested that Zoe on Sesame Street be named after her performer, Fran Brill. Brill didn't want a puppet named after her, so she suggested naming the puppet Zoe after the J. D. Salinger novel Franny and Zooey.[1]
Characters named after other people
see also: Category:Caricature Muppets and Category:Parody Muppets
Characters named after places
Characters named after filmmaking techniques
Characters whose names are puns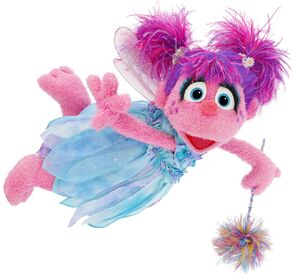 Characters whose names are anagrams
Other name origins
Beaker — named after the piece of lab equipment.
Boober — named after an angry cow encountered by one of Jim Henson's daughters in Devon.
Sources
↑ Sesame Street Unpaved, p. 87
↑ "The Woman Behind Miss Piggy", Anika Gupta, Smithsonian magazine, October 2008.
Community content is available under
CC-BY-SA
unless otherwise noted.