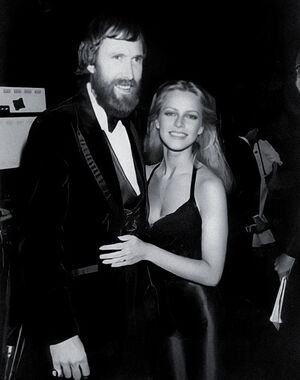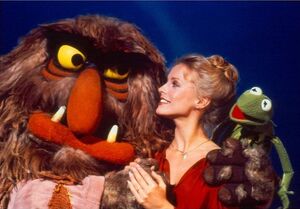 Cheryl Ladd (b. 1951) is an actress who starred as Kris Monroe on Charlie's Angels, and was the guest star on The Muppet Show episode 324 which aired while Ladd was appearing in Charlie's Angels and also coincided with Ladd recording her first solo album.
She also appeared in the 1979 special The Muppets Go Hollywood, as one of several starlets targeted by Animal.
Early in her career, under the name "Cherie Moore," Ladd supplied the singing voice of Melody on the Hanna-Barbera animated series Josie and the Pussycats. Other credits include the films Poison Ivy, Purple Hearts, and A Dog of Flanders, and a recurring guest spot on the drama series Las Vegas.
External links