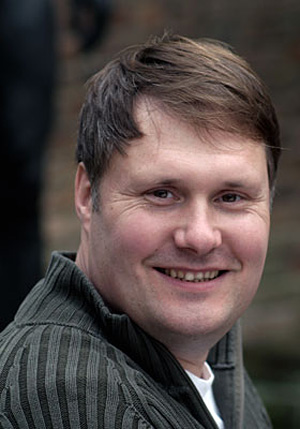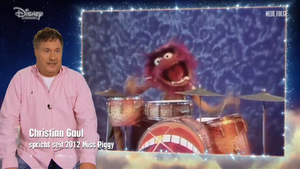 Christian Gaul is a German voice actor who dubbed Miss Piggy, beginning with Die Muppets (The Muppets), as well as the German dub of Muppets Most Wanted (2014). He also voiced Piggy in guest appearances (on Take Two with Phineas and Ferb and Good Luck Charlie) and commercials, audio books, and German-targeted promotions.
Gaul has dubbed comedian Nick Swardson in several films, Ethan Supplee on My Name Is Earl and other projects, Toby Jones in The Mist, and the dog Sebastian in the Beverly Hills Chihuahua series. However, most of his dubbing assignments have been as minor supporting actors or bit parts. This includes roles as police, guards, soldiers, thugs, or announcers in the likes of G. I. Joe: Retaliation, The Fifth Element, and episodes of Boston Legal, JAG, Buffy the Vampire Slayer, and the animated Superman.
Gaul has also been heard in the localizations of video games Star Trek: Elite Force II, Assassins Creed: Black Flag, and others. His on-camera credits include the long-running German series Der Alte and a supporting role in the 2009 English-language film The Last Station (with Helen Mirren and James McAvoy), as Donald Sutherland's house servant.
In 2015, Gaul was interviewed for Disney Magic Moments to comment on Animal, in his Miss Piggy voice, and on other Disney characters making the cut on the rankings show.
External links