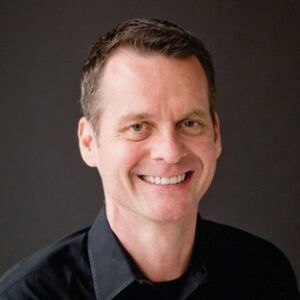 Chuck Fawcett is a puppet builder and the founder of Animax Designs, a puppet workshop in Nashville, Tennessee.
Fawcett began his work with international Sesame Street Muppets in the late 1980s as a freelance puppet builder working with Kermit Love. Fawcett designed the new version of Pino, the full-body puppet from Sesamstraat, the Sesame co-production from the Netherlands. He did this as a freelancer for Kermit Love from 1985 until 1989, when he founded his company Animax Designs. Under Animax, he continued to work on Sesame Street co-productions until 1999. From 2001 to present he also works on Sesame Street characters for SeaWorld, Busch Gardens & Sesame Place.
Fawcett founded Animax Designs in 1989, and continued to build Sesamstraat puppets from 1987 to 1994, including new versions of Pino, Ieniemienie and Tommie. His second Pino was designed in 1992 and was used officially in 1999. It is still being used today.
Animax Designs' international Sesame work includes Max Mekker and Alfa from Norway's Sesam Stasjon, Kippi Ben Kippod from Israel's Rechov Sumsum, Bluki and Vera from Spain's Barrio Sésamo, Samson from Germany's Sesamstrasse, and Kiko Matsing from the Phillipines' Sesame![1] Fawcett also trained puppeteers for the co-productions in Germany, Spain, Finland, and Israel.
Animax also built Bad Andy for a 2000 ad campaign for Domino's Pizza.[2]
Animax has also worked with Sesame Place and all the other SeaWorld Parks and Entertainment parks that feature the Sesame Street characters.
His company is also responsible for training for Walt Disney global theme parks, and auditions, casting, and training for Sesame Workshop (15 international co-productions of Sesame Street) in Finland, Holland, Norway, Portugal, Spain, France, Germany, Israel, Kuwait, Japan, China, North & South America.
Sources
↑ Body Puppets page and Television and Film gallery on Animaxdesigns.com.
↑ Advertising gallery on Animaxdesigns.com.
External links
Community content is available under
CC-BY-SA
unless otherwise noted.