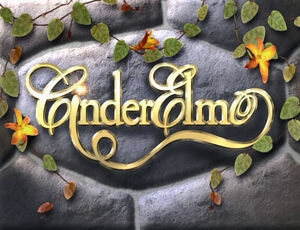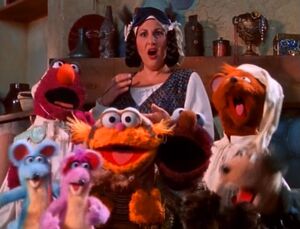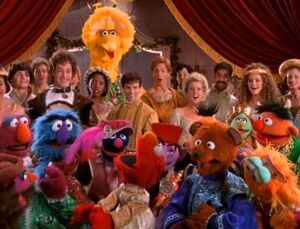 CinderElmo is a Sesame Street television special that aired on FOX on December 6, 1999. It is a retelling of "Cinderella," with Elmo in the title role as a Cinderella-like character.
Synopsis
Set in the Land of Sesame, Elmo plays "CinderElmo," who lives with his Stepmother, her sons (Telly and Baby Bear) and his friends Zoe (a scullery maid), Prince the Dog, and the mice. CinderElmo's wish is to dance with the Princess of the land, but his Stepmother only allows him to dust.
Meanwhile, the Princess' 18th Birthday Ball becomes "Princess Charming's 18th Birthday Holiday Find-A-Husband Ball" when a minute law is brought to light, where the kingdom will be out of the royal family's rule unless she chooses a husband by the end of the night.
Cast
French Stewart as Prince
Oliver Platt as the Fairy Godperson
Mizuho Akiba, Chad Azadan, Brian Berry, Kristina Copeland, Michelle Elkin, Tim Fournier, Scott Hislop, Julie Hyman, Laurie Kanyok, Vickie Lambert, James McKnight, Mayuma Miguel, James Tortora, Barry Wernick
Muppet Performers
Characters
Muppets
Background Muppets
Credits
Notes
The special was taped in July 1999.
In an early draft of the script, Rosie O'Donnell was planned to provide narration throughout the special. Another abandoned concept was Kermit the Frog being accompanied by an Anything Muppet scribe as he delivers his report; he only manages to jot down Kermit's introduction.[1]
In several scenes, Grover was puppeteered by Kevin Clash and Steve Whitmire alternating while Frank Oz dubbed the voice. One of Clash's lines ("Yes, sir!") remained undubbed.[2]
Releases
International releases
See also
Sources