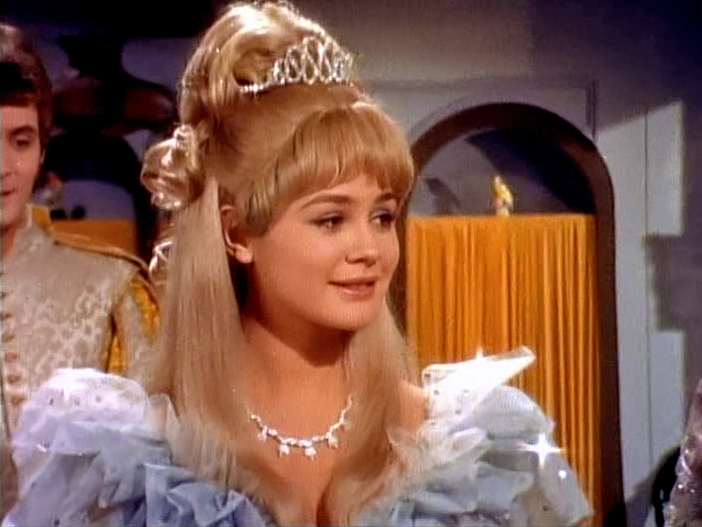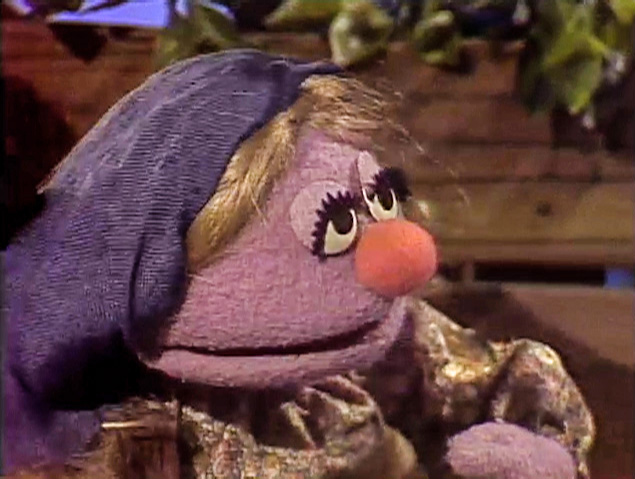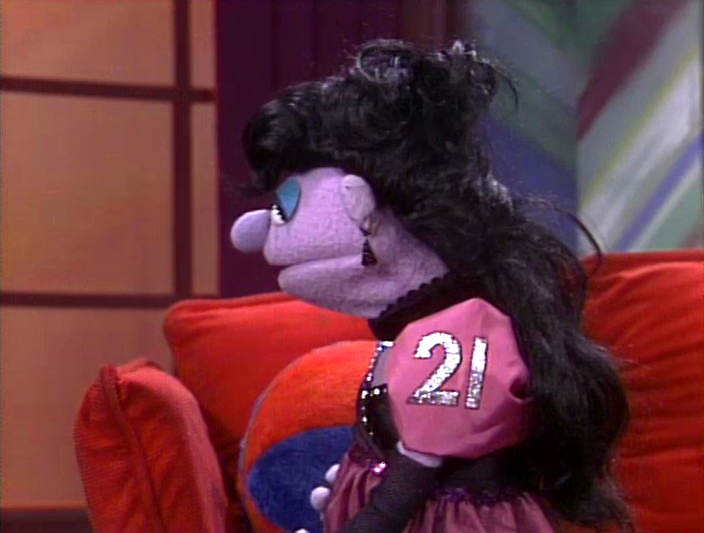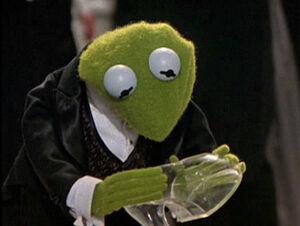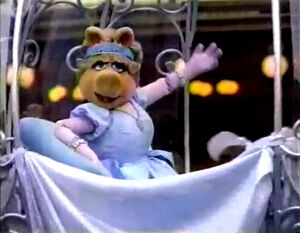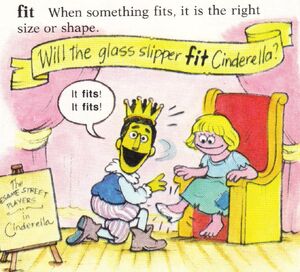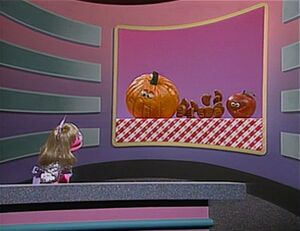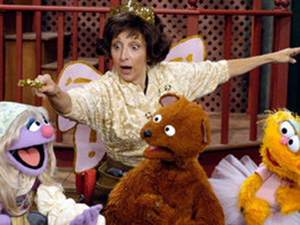 Cinderella is the featured character in a folktale which dates as far back as the 1630s. Over the centuries, the best known versions have been written and developed by the likes of Charles Perrault, the Brothers Grimm and Walt Disney.
The story continues to inspire artists. It was conceived as a made for television musical by Rodgers and Hammerstein, while Stephen Sondheim included Cinderella as one of the principal storylines in his Broadway musical Into the Woods. Vince Gill and The Cheetah Girls have even recorded songs inspired by the rags to riches tale.
Portrayals
CinderElmo is a rare telling of the story with a male in the lead role, played by Elmo.
Cinderella appeared in a Word of the Day segment with Pau Gasol, where she was played by Ryan Dillon.
References
Abby Cadabby's mother is Cinderella's Fairy Godmother. Abby has also used the word the magic word "allerednic" (Cinderella backward) on occasion, such as in episode 4134.
A pilot for a proposed series was created for the Cinderella story, but never came to full fruition in that form. It has yet to be found.
Numberella, a Sesame Street parody of Cinderella, was a storybook Gordon read to the kids, which was also acted out by several Anything Muppets. (YouTube)
The Colambo caper "The Lost Slipper Caper," features Colambo helping Cinderella (performed by Louise Gold) figure out what happened to her glass slipper. The Prince shows up with it, and takes Colambo with him to the palace. (First: Episode 2983)
Elmo reprises his role as CinderElmo in the 2008 book Storybook ABCs; Abby Cadabby turns a pumpkin into a coach for him.
A 2005 episode of Sesame Street features Elmo, Zoe, and Baby Bear playing with a ball that is actually Cinderella. Her Fairy Godmother accidentally turned her into a ball instead of sending her to the Ball, and through yet another mix-up sends the trio to the Prince's Ball with Cinderella.
In a 2010 episode of Sesame Street, Rosita, Abby, and a penguin are playing princess-roller skating, but the penguin can't find her second skate. A Prince, played by Paul Rudd, pulls out a glass slipper, but the trio continues to search for the roller skate instead.
Telly joins Ernie's pretend tea party, for which he invited the Friendly Giant, Cinderella and Super Adventure Boy in episode 3886.
Maria shows the magic wand and wings that Gabi wore when she played the Fairy Godmother in Cinderella in episode 3926 of Sesame Street.
Baby Bear draws Cinderella's carriage in the book Love, Elmo.
According to Ernie in a tweet, Cinderella plays for the Fairy Tale Football League.
Connections