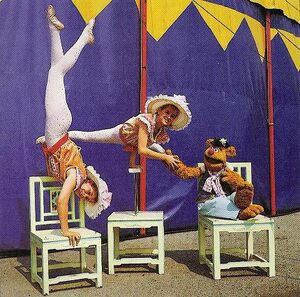 Founded in 1984, Cirque Du Soleil is a French-Canadian performance art circus.
The Muppets visited the show in the Winter 1989 issue of Muppet Magazine.
Kermit the Frog and Miss Piggy introduced a performance by Cirque Du Soleil at the 84th Academy Awards in 2012.
References
Connections
One of the two choreographers for the Sesame Street Live: Let's Party!, Melena Rounis, was a dancer for the Cirque du Soleil show Michael Jackson: The Immortal World Tour.
External links