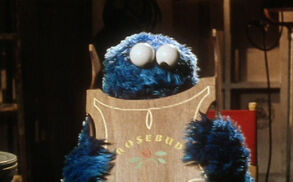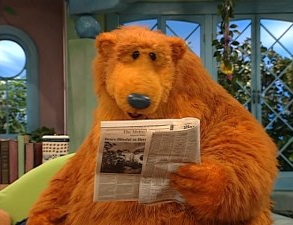 Citizen Kane is a 1941 film directed by Orson Welles, who also starred and co-wrote the script. Nominated for nine Academy Awards, the film is a fictionalized account of William Randolph Hearst, and is often considered the greatest film ever made.
The film follows Charles Foster Kane (played by Welles), an enormously wealthy publisher, from his rise to his ultimate fall. The film opens on an elderly Kane, on his deathbed, holding a snow globe. He utters his last words, "Rosebud", and dies. The film then switches to reporter Jerry Thompson, in his quest to find out about Kane's life, and the meaning behind his last word.
References
In Muppets Most Wanted, Pepe notes that Spanish reviewers only rated Citizen Kane 4/5 jamón serranos (their just-performed El Muppet Show received 5/5 jamón serranos).
Trivia
Sources
External links
Community content is available under
CC-BY-SA
unless otherwise noted.