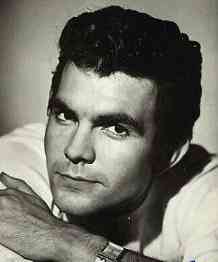 Claus Wilcke (b. 1939) is a German actor who voiced Ace Hart in the German dub of Dog City.
Wilcke appeared in various German films in the 1950s and 1960s (including Café Oriental, with Elke Sommer) before gaining TV fame as the title character on Percy Stuart (1969-1972), a dashing adventurer carrying out various missions in order to gain admission into the prestigious Eccentrics' Club (with Alf Marholm as a club member and Günter Lüdke as the butler).
During the 1960s, Wilcke also established himself as a dubbing actor, supplying the German voice of leading actors like Sal Mineo, Elvis Presley in Blue Hawaii and Acapulco, and Omar Sharif in Lawrence of Arabia and Marco the Magnificent. Later assignments included George Hamilton in Love at First Bite, James Coburn in A Reason to Live, A Reason to Die, and William Shatner in The Kidnapping of the President.
For television, he dubbed Michael Landon on Little House on the Prairie, Ron Perlman on Beauty and the Beast, Van Johnson as the Minstrel on Batman, and assorted celebrities on The Love Boat. Animation roles include Aladdin in the Mr. Magoo feature 1001 Arabian Nights, Sarmoti on Father of the Pride, and the cyclops in Shrek the Third.
Community content is available under
CC-BY-SA
unless otherwise noted.