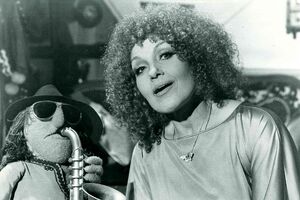 Cleo Laine (b. 1927) is a British jazz singer who guest starred on The Muppet Show episode 216.
In 1978, Rowlf the Dog appeared on Laine's self-titled miniseries.
Laine is the only singer ever to have been Grammy-nominated in the pop, classical and jazz categories. She was awarded the honor of Dame by Queen Elizabeth II in 1997.
External links