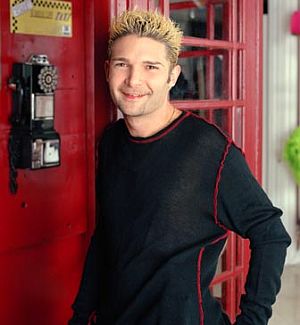 Corey Feldman (b. 1971) is an actor who appeared in many notable films in the 1980s, as a child and adolescent, including The Goonies, Gremlins, Stand By Me, The Lost Boys, Friday the 13th part 4 and 5, and the Disney animated feature Fox and the Hound (as the voice of young Copper). In 1990, he supplied the voice of Donatello in the Creature Shop film Teenage Mutant Ninja Turtles.
Feldman's later credits include the films Blown Away, Bordello of Blood, and Dickie Roberts: Former Child Star, as well as the reality series The Surreal Life and The Coreys.
References
Corey Feldman is one of the celebrities who turn down Kermit's invitation to host the Muppet Telethon in the 2011 film The Muppets. According to the removed rolodex card, at the time he and Kermit knew each other, Feldman lived in Venice Beach, California.
External links
Community content is available under
CC-BY-SA
unless otherwise noted.