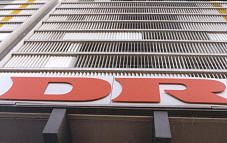 DR is the abbreviation for Danish Radio (Danmarks Radio), the first broadcast company in Denmark. Founded in 1925 as a public service organization, DR is an independent, license-financed public institution. Currently, they have three nationwide FM radio stations (P1, P2 and P3), six television stations (DR1, DR2, DR Update, DR Ramasjang, DR K and DR HD) and several DAB and internet radio signals.
In the recent years several of DR's TV series has received international fame and won several international awards including the International Emmy Awards for best TV series; Rejseholdet (2002), Nikolaj og Julie (2003), Ørnen (2005), Livvagterne (2009). In 2005, Unge Andersen, about a young Hans Christian Andersen, won the International Emmy Award for best mini series.
Broadcasted Productions
External links
Community content is available under
CC-BY-SA
unless otherwise noted.