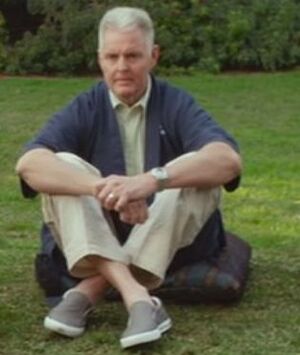 Dan Wynands, sometimes credited as Danny Wynands, is a stuntman and actor who worked on The Muppets (2011), playing a member of Animal's therapy group.
Wynands performed stunts on Batman v Superman: Dawn of Justice, The Amazing Spider-Man 2, The Lone Ranger, The Little Rascals, Iron Man 2, Blade, the 1998 Godzilla, Indiana Jones and the Kingdom of the Crystal Skull, Forgetting Sarah Marshall, Jingle All the Way, and The Rocketeer. He was also stunt coordinator for the 2008 version of Knight Rider.
Wynands also owns and operates Action Trax, which provides camera bikes for tracking shots and stunt scenes, and has received credit on certain projects in that capacity. His occasional acting assignments (usually as henchmen) include Gangster Squad, Sin City, Eraser, Alex Cross, and Lethal Weapon 2, 3, and 4.
External links