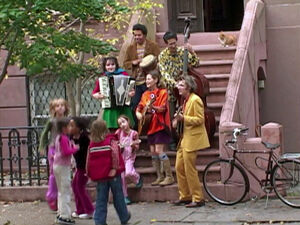 Dan Zanes and Friends is a children's music group fronted by Dan Zanes.
The group appeared in season 35 of Sesame Street singing the song "Jump Up." (First: Episode 4064)
They also provide the vocals for an animated insert, Go Down Emmanuel Road, used occasionally on Sesame Street during the same time period.
Dan Zanes contributed a song, "Wonderwheel", to the For the Kids charity album.