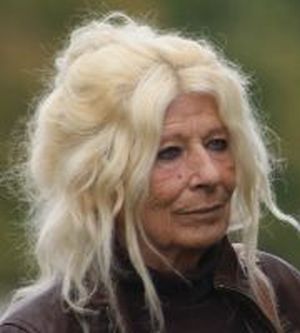 Danièle Héran is a French writer and lyricist who wrote many songs for 1, Rue Sésame, the first French co-production of Sesame Street (with Jean Morlier as composer), as well as tie-in albums and books (including Toccata et Mordicus et leurs cousins d'amerique ).
Héran wrote a 1974 episode of the French TV anthology Le tribunal de l'impossible with Michel Berthier, and wrote two 1980 stage plays (one directed by Berthier, the other starring Rue Sésame actor Roger Elcourt). She has written a novel and a short story collection, and Héran also paints.
Songs
"Chanson de Roger"
"Chanson de Clemence"
"Duo de Toccata et Mordicus"
""Duo de Clemence et Roger"
End theme
All other songs
External links
Community content is available under
CC-BY-SA
unless otherwise noted.