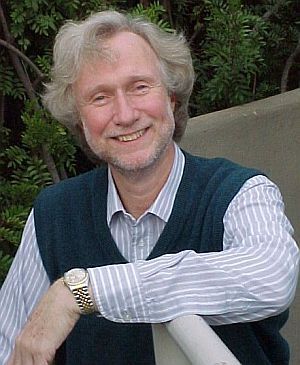 Daniel Wilcox (commonly known as Dan Wilcox) is a writer who wrote for Sesame Street for the first four seasons. His work on the show includes the lyrics to the Joe Raposo song "Everybody Sleeps", and the Jeff Moss song "The Snufflelullaby".
In addition to writing for the show, Wilcox also authored several Sesame Street storybooks:
Wilcox previously wrote for Captain Kangaroo. His other television writing credits include Fernwood 2 Night, Newhart, FM, The Jeff Foxworthy Show, That's My Mama, Roots: The Next Generations, and M*A*S*H (the last three of which he worked on with Thad Mumford).