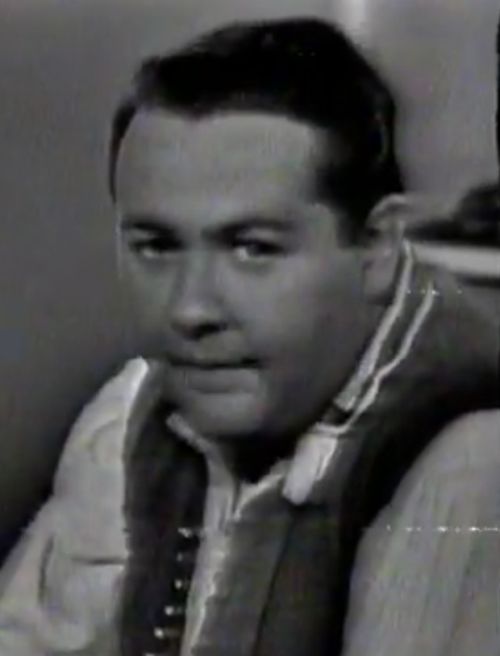 Darryl Ferreira was an actor in Oakland, California, and a familiar personality in the region. He was particularly active at the theme park Fairyland, a project of the Oakland Parks Department, where he was director of the park's performances. He also served as host (as Prince Darryl), and appeared seasonally as Santa Claus and the Easter Bunny from the 1950s through the 1970s. He also provided voices for the park's puppet shows, whose performers included Frank Oz and Jerry Juhl.
Thanks to his connection to Oz and Juhl, Ferreira was cast in Land of the Tinkerdee, the second Tinkerdee pilot, as the sole human performer, playing gatekeeper Darryl. He thus has the distinction of being the first human actor to interact with the Muppets as a fictional character.
Ferreira was also an active member of the Oakland musical theater scene, appearing in the Woodminster Musicals series for years in such roles as Horace Vandergelder (Hello, Dolly), Marryin' Sam (Li'l Abner), and Ben Franklin (1776). He also appeared on California television and in an audio book adaptation of Treasure Island (as Squire Trelawney).