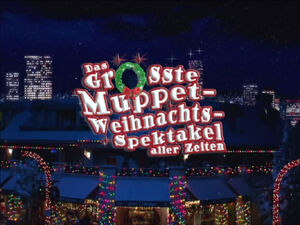 | | |
| --- | --- |
| Produced by: | MGM Home Entertainment |
| Release Date: | November 17, 2003 |
| Discs: | 1 |
| Region: | 2 |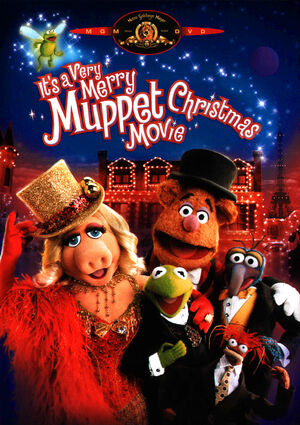 Das Grösste Muppet-Weihnachts-Spektakel aller Zeiten is the German dub of It's a Very Merry Muppet Christmas Movie. It was released on DVD under its original English title on November 17, 2003, before it aired under the new title on Germany's pay-TV network Disney Channel the following year.
As is common practice with DVD releases, only the English title card is included on the disc, while TV airings show the German title. What is uncommon however, is that for the DVD cover, the original English title was kept.
The Region 2 DVD is notable for being the movie's first widescreen release. Though, in comparison to the original Region 1 release, it does not include the entire 20-minute documentary Inside Pepe's Studio, but a roughly 9-minute cut of it, focusing on the deleted scenes. Included in the featurette are the ones presented as Easter Eggs on the original release.
Voices