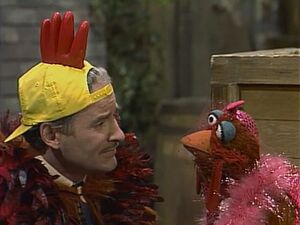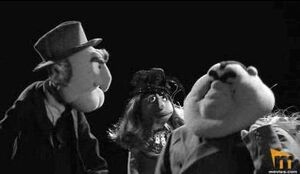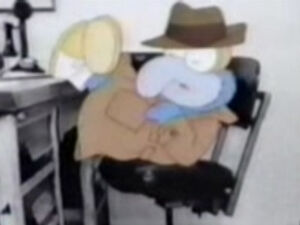 Dashiell Hammett (1894-1961), born Samuel Dashiell Hammett, was an American author whose name became synonymous with "hard-boiled" detective fiction. His best known creations were Sam Spade, the star of The Maltese Falcon, and Nick and Nora Charles from The Thin Man, all of whom gained greater fame through the many film and television adaptations and sequels.
The 1941 film of The Maltese Falcon starring Humphrey Bogart is the best known cinematic adaptation of Hammett (though it was actually the third version), while The Adventures of Sam Spade, Detective, with original scripts, ran on radio from 1946 through 1951. The Thin Man meanwhile was opened out into six movies between 1934 and 1947, and a comparable radio series (1941-1950). Other media adaptations were based on Hammett's novel The Glass Key and works starring the author's more obscure sleuth, the Continental Op (renamed and reimagined for each adaptation). While in Hollywood, Hammett also scripted the 1943 drama Watch on the Rhine, netting an Academy Award nomination for best screenplay.
A strong anti-fascist but also a known member of the Communist Party, Hammett was blacklisted in the 1950s, leading to the demise of the radio shows based on his works. It was only a temporary setback, however, as Spade and Nick and Nora remain iconic pop culture figures today.
References
Dog City relied heavily on both the atmosphere of Hammett's work and on spoofing specific characters and books.
Hammett's husband and wife team of Nick and Nora Charles were spoofed in Sesame Street Episode 3129 as the brother and sister sleuths Nick Chicken (played by Kevin Kline) and his adopted sibling Nora (a red chicken).
In the second part of the Dinosaurs story "Nuts to War", Howard Handupme reads the surnames of individuals targeted for disagreeing with the government's war reports. In addition to the likes of Jane Fonda and Frank Zappa, the list mostly consists of people blacklisted during the McCarthy era, including Hammett (whose name is misspelled "Hammet") and Lillian Hellman, Hammett's lover.
Statler & Waldorf: From the Balcony episode 33 featured a film noir spoof, with Statler as Dashiell "Dash" Chandler, whose name is an amalgam of Chandler and Hammet, though the actual case is yet another Maltese Falcon take-off (with Sam the Eagle as the "falcon.") The Blimp appears as Casper Von Blimpman, a take-off of Casper "The Fat Man" Guttman from Falcon, but Statler refers to him as "The Thin Man," alluding to Hammet's other famous detective, Nick Charles.
One of the books seen in Detective Grover's office in the Street Mission pre-show hall is titled "The Maltese Monster".
Connections
Community content is available under
CC-BY-SA
unless otherwise noted.