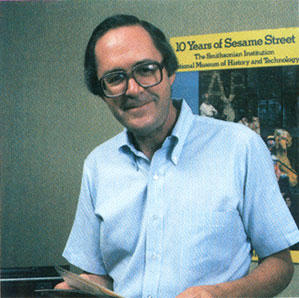 David D. Connell (October 6, 1931 - May 5, 1995) was the original executive producer of Sesame Street for the first three seasons, and Children's Television Workshop's vice-president in charge of production until season 19.
Connell, a former producer for Captain Kangaroo, played a key role in establishing the basic format of the "street" skits. He was also the principal creative force behind The Man from Alphabet, a series of live action skits starring Gary Owens which failed in child tests and were never aired on Sesame Street. Connell also penned the lyrics for the song "Rub Your Tummy" (with music by Joe Raposo).
His credits include:
Connell was also executive producer for the first season of The Electric Company, and for Square One TV. He was executive producer and co-writer of CTW's animated adaptation of The Lion, the Witch, and the Wardrobe.
External links
Community content is available under
CC-BY-SA
unless otherwise noted.