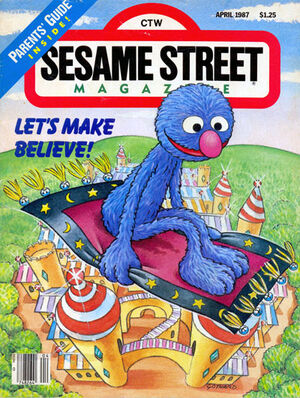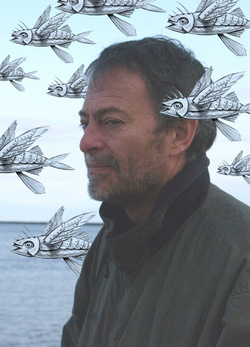 David Gothard (b. 1956) is an artist and illustrator whose client list includes The New York Times, The Wall Street Journal, The Washington Post, Time, Newsweek and Forbes.
Gothard earned his B.F.A. at the Pratt Institute in 1978, and got his first break illustrating for Sesame Street products. On his blog, Gothard remembers:
"

Directly after graduating... when I became a Muppet factory, churning out Big Birds, etc. for CTW and Henson (still freelance). Every sketch had to be "approved" before going to finish. Understandbly in the name of consistency, there were two lieutenants that blue pencilled for Henson. This was done on a tissue overlay. The whole process was very tedious - blue lines ordering me to move Ernie's nose 1/32 to the left, or Cookie's pupils enlarged, etc. Jumped ship quite suddenly after a wave of tormenting dreams involving the cast of Ses. St. - perpetrating criminal acts on yours truly. After that, it was hard to find the charm that had attracted me to the work in the first place. A nice by-product of those years is that my kids grew up with the Muppet products, books, etc. that I'd illustrated during my 5 year sentence.[1]

"
During this period, Gothard illustrated a number of coloring books, including several Follow That Bird tie-ins. His illustrations appeared in Sesame Street Magazine from 1980 to 1990.
Sources
↑ "Remember when...", Drawger.com blog. February 11, 2008.
External links