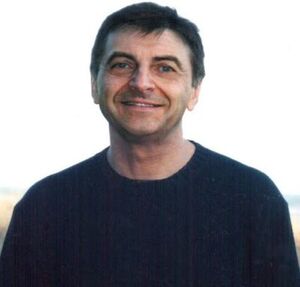 David Heeley is a British director, specializing in documentaries, who directed episodes and inserts of Sesame Street during the early 1980s, including season 16.
Heeley has been a television director since the 1960s, most often in the realm of documentaries, several of which won Emmy Awards. He began his career with the BBC, on the variety or chat shows How It Is and Music Now, continuing in the same vein after moving to New York City in 1969, with public television series Free Time, How Do Your Children Grow, and We Interrupt This Week. Documentary direction included episodes of Nature and a number of entertainment-focused specials, including two 1980 Fred Astaire documentaries, Bacall on Bogart, James Stewart: A Wonderful Life and Katharine Hepburn: All About Me.
Heeley also directed Samuel Beckett's play Happy Days for Great Performances in 1980. In 2015, he co-authored the book In the Company of Legends with Joan Kramer, discussing encounters with the people they documented.
External links