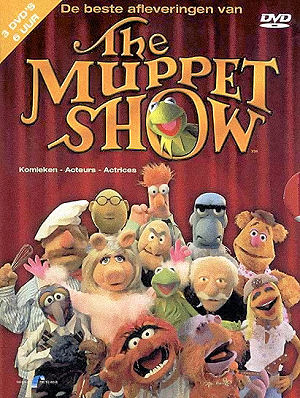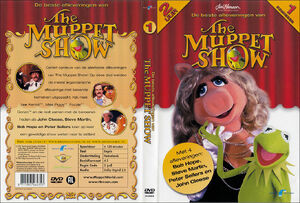 This region 2 3-DVD set of
The Muppet Show
was produced by Bridge Entertainment in
2004
, and exclusively available in The Netherlands.
De beste afleveringen van The Muppet Show: Komieken, Acteurs, Actrices (The Best Episodes of The Muppet Show: Comedians, Actors, Actresses) features twelve Muppet Show episodes deemed "the best" by the company, complete with UK Spots (but without original openings for the season 1 episodes).
Bridge Entertainment re-released them as single DVD editions in 2008.
Contents
Disc One: Comedians
Disc Two: Actors
Disc Three: Actresses
Subtitle Option: Dutch subtitles on/off
Trivia
Gallery