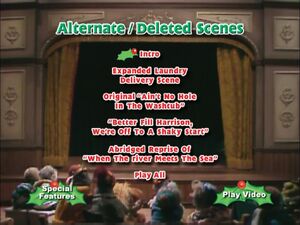 Through the year, as the special moved from network to network, changes were made to Emmet Otter's Jug-Band Christmas in order to accommodate time constraints. Cuts were made, but in some cases, previously deleted material was added. The "Collector's Edition" DVD (which presents the original HBO version of the special, sans the Kermit the Frog scenes) also includes among its bonus features the footage that was cut from the original HBO version of the show (but had often been seen in extended/alternate edits in subsequent television airings and home video releases). For more information on the changes made to the special throughout the years, see the complete list of edits.
The song "Born in a Trunk" (sung by Mrs. Mink) was written for the special by Paul Williams and recorded by Marilyn Sokol, but was dropped prior to production.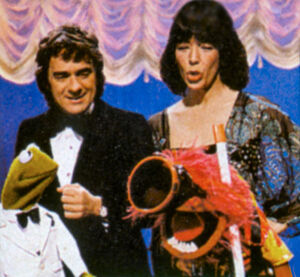 The following exchange between Statler and Waldorf after The Wizard of Oz medley was cut from the original airing of the special and subsequent re-airings, but was re-inserted in the international version:

Waldorf: I'd follow the yellow brick road.
Statler: Why?
Waldorf: It'd get me outta this theater!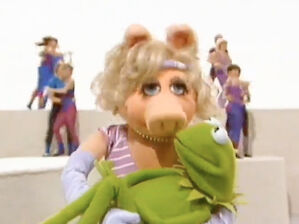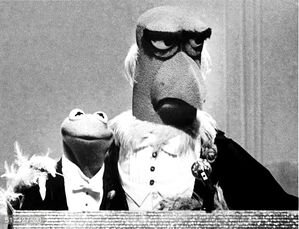 An image of Kermit and Sam the Eagle at the podium was taken on set, but no scene with the two appears in the special.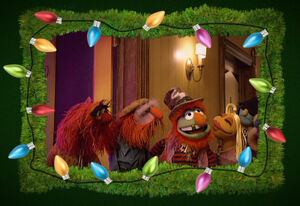 The "Extended Edition" DVD of the special included 7-minutes of deleted scenes re-inserted into the special.
The Muppets Stocking Stuffer Smorgasbord feature of the DVD release includes four additional deleted scenes:

The Electric Mayhem leave the apartment house to go to their favorite holiday destination.
Two snails run for their lives after Crazy Harry sets off an explosion.
Another scene with the two snails trying to outrun the shrapnel from the explosion, long after the explosion is over.
Sources
↑ 1.0 1.1 Jim Henson: The Biography by Brian Jay Jones, page 215.
See also