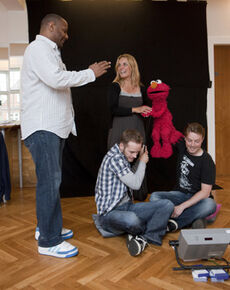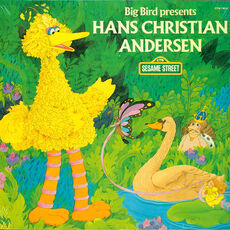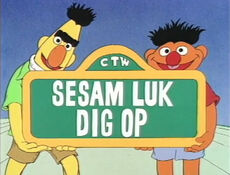 Denmark is a European country and is the smallest of the Nordic countries. Denmark consists of 1419 islands of various sizes (excluding Greenland and the Faroe Islands), of which 443 are named and only 76 are inhabited. The country also includes the peninsula of Jutland which connects Denmark to Germany and the rest of Europe.
Kevin Clash traveled to Denmark in June 2009, to cast a puppeteer for the part of Elmo, on Sesamgade a new co-production that premiered on TV 2 October 18, 2009.
The last few seconds of the opening sequence of the Danish dub of Open Sesame, Sesam, luk dig op, were customized with Danish landmarks.
Jeff Marx and Bobby Lopez wrote songs and a story outline for a Muppet film called Kermit, Prince of Denmark, based on Shakespeare's Hamlet, which takes place at the Danish castle Kronborg.
The Danish author Hans Christian Andersen has also been mentioned on both The Muppet Show and Sesame Street. Among the more notable mentions is the Sesame Street album Big Bird presents Hans Christian Andersen.
References
An indirect reference was made in The Muppet Show Episode 524 where Kermit introduced the Viking number In the Navy, calling the Vikings "cruel, heartless Scandinavian marauders" and "worst human beings in history." More direct references were made in Veterinarian's Hospital, such as when Dr. Bob stated that his ancestor was a Viking from Denmark.
Butch mentions Denmark as one of the places he wants travel to one day, in a conversation with Lou in Cats & Dogs.
Dubs
Only productions aimed at young children are dubbed in Denmark. The Muppet Show, Dinosaurs, and other Henson productions aimed more specifically at adult viewers have never been dubbed, but instead have been shown with Danish subtitles.
Dubs of Muppet/Henson productions include the following:
TV Stations