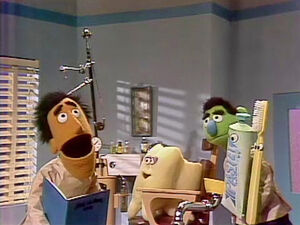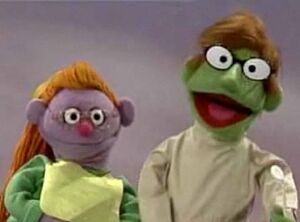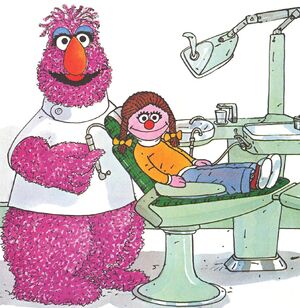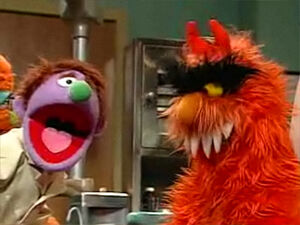 Dentists are part of the medical field of dentistry, which also includes dental assistants, dental hygienists, dental technicians, and dental therapists. There have been a number of dentists appearing in Muppet related projects.
A Pumpkin AM dentist (Brian Muehl) appeared in a Sesame Street sketch about teeth with Grover (who erroneously referred to him as a 'tooth checker') and Kermit.
In one Sesame Street sketch, Frazzle is scared of going to the dentist, but comforted by his mother. However, it turns out that the dentist, Dr. Johnson, is scared of Frazzle.
In a 1998 episode of Sesame Street, Shifty Sid visits the dentist and becomes Smiling Sid.
In an Old West sketch, a cowboy who needs a dentist comes to see Adam T. Glaser, who is such a jack-of-all-trades that he forgets what a dentist does.
A Sesame Street segment features a boy going to the dentist to get his teeth cleaned. (EKA: Episode 1122)