Country (Language)
Germany
(German)
Released
May 21, 1994 (TV)
Running time
94 minutes
Script Translator/Editor
Eberhard Storeck
Voice Director
Eberhard Storeck
Local Rating
FSK 0 (all audiences)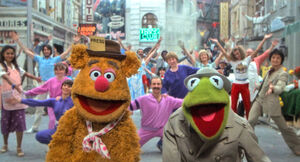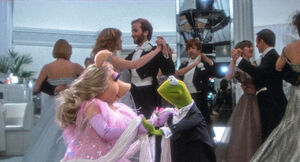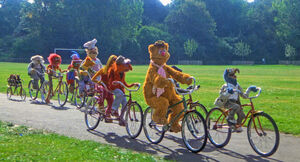 Der Grosse Muppet Krimi (also known as Die Grosse Muppet Sause) is the German dub of The Great Muppet Caper.
Interestingly, even though it appears to have been dubbed in the late 1980s, the film never received a theatrical release in Germany. It first aired almost thirteen years after production on May 21, 1994, on cable network Pro7 under the title Die Grosse Muppet Sause. Later that year it was released on VHS for the first time on September 22, 1994, under the title Der Grosse Muppet Krimi.
The movie features most of the same voices heard on Die Muppet Show, with Eberhard Storeck once again directing the dub and adapting the dialog.
Voices
Releases