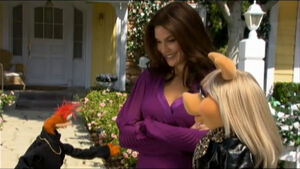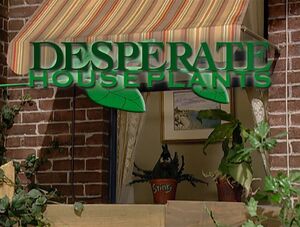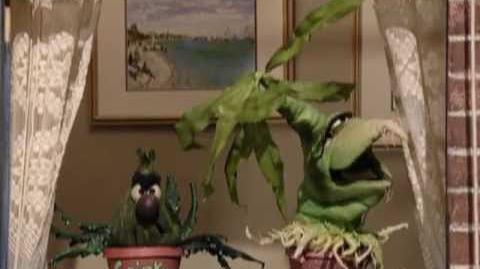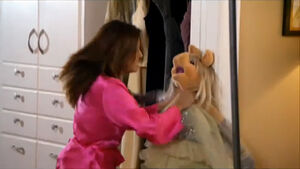 Desperate Housewives is an ABC television series which premiered in 2004, starring Teri Hatcher, Eva Longoria, Marcia Cross and Felicity Huffman.
Miss Piggy was slated to appear in a bonus feature on the Desperate Housewives: The Complete Fifth Season box set, "Miss Piggy Takes Wisteria Lane," due out in September 2009. Plans were changed, however, and scenes were shot with Piggy and Pepe interviewing Eva Longoria Parker in April 2010. The interviews were released on the Desperate Housewives: The Complete Sixth Season box set, released September 21, 2010.
On November 13, 2011, a promo for the following episode, serving also as a teaser for The Muppets (2011), showed Vanessa Williams fighting with Miss Piggy over Kermit the Frog, on the Desperate Housewives set.
References
In a 2005 episode of Sesame Street, Stinky and a female plant (recycled from Stuckweed) are desperate for sunlight and water, until the scantily dressed gardener arrives to care for them. According to the announcer, Desperate Houseplants airs on the Bloom Network.
"The Horse Channel" as seen in Elmo's World: Horses, made mention of a show called "Desperate Horsewives."
Connections
Several actors who have appeared in Muppet/Henson productions have also appeared in Desperate Housewives.
External links
Community content is available under
CC-BY-SA
unless otherwise noted.