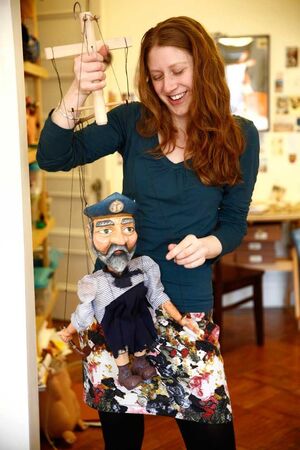 Diana Schoenbrun is an illustrator, author, designer, and puppet builder. She worked with Puppet Heap and The Jim Henson Company to design and fabricate sets, props, and puppets. Her credits include The Muppets and Muppets Most Wanted. As a puppet builder and "Miss Piggy specialist" for the Disney films, Schoenbrun focused on the building and maintenance of the Miss Piggy puppet.
Schoenbrun has designed and illustrated children's books for Penguin Random House Golden Books, including Take Your Octopus to School Day. She also wrote the books Make Your Own Sock Puppets, Beasties and Puppet Play.
Schoenbrun received a BFA in "Illustration" from the Rhode Island School of Design and a MFA in "Illustration" from the Fashion Institute of Technology.
External Links