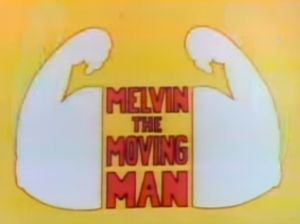 Dick Lavsky (b. 1940), also credited as Richard Lavsky, is a composer who, with Alan Cagan, scored multiple letter segments for Sesame Street, notably "Melvin the Moving Man" for M. The pair also composed music for segments on R, S, and N.[1]
Lavsky scored the 1966 film Brighty of the Grand Canyon and a few documentaries, and arranged music (and did sound mixing) for the off-beat 1976 album The Adventures of Ali and His Gang vs. Mr. Tooth Decay (with Muhammad Ali, Frank Sinatra, and Ossie Davis). However, Lavsky spent much of his career as head of Music House, which provided music, vocals, and sound effects for commercials and jingles. He composed many promos and theme for ABC and later wrote music for the educational TV series Drawing Power.
Sources
↑ Billboard. Nov. 21, 1971. p. 38.
External links