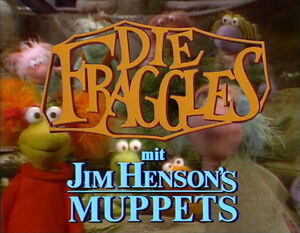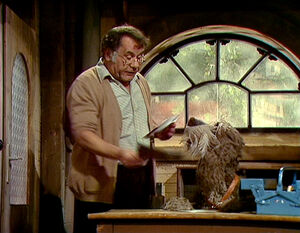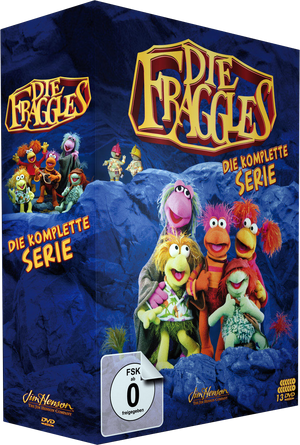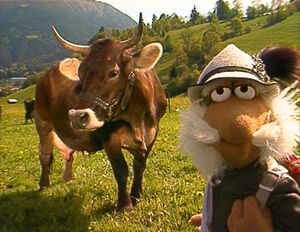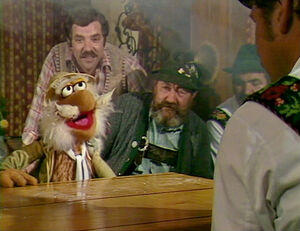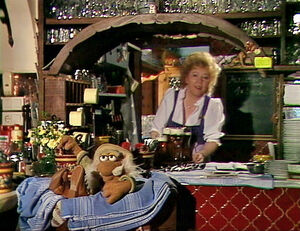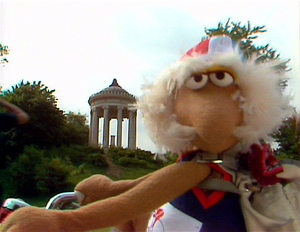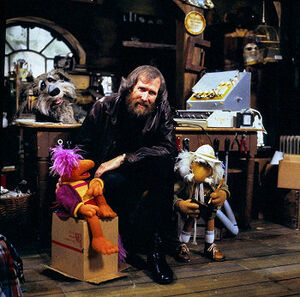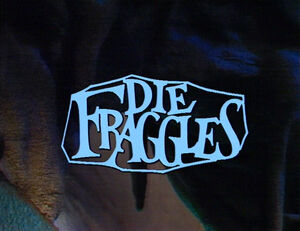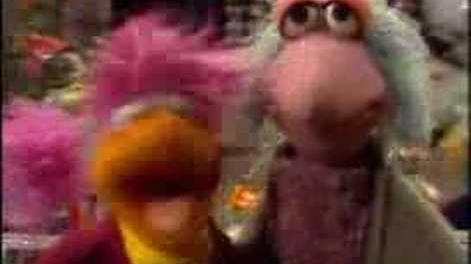 Die Fraggles is the German co-production of Fraggle Rock.
Localization
The segments within the Muppet world of Fraggle Rock were the same as the North American version, but dubbed with German voice actors. The segments from outer space (i.e. the Doc and Sprocket and Traveling Matt segments) were changed to fit the German audience and filmed at FSM-Studios in Munich.
The German wraparounds copied the North American Doc's set and script word-for-word (except in German), whereas the British and French co-productions were generally different. 85 of the 96 episodes were co-produced.
Steve Whitmire talked about his experiences on the set with Hans-Helmut Dickow to Duncan Kenworthy in the Fraggle Rock Season Two DVD Interviews segment titled "Docs And Sprockets".
All of the Fraggles' voice actors reprised their roles for the German dub of the animated version of Die Fraggles.
In 2021, a German dub of the original North American version was released on Apple TV+.
Video releases
For a detailed list, see Die Fraggles Videography.
After a slow start during which the first half of the first season was released on DVD four times between 2008 and 2010 (slightly repackaged), the entire 85 episode run of the show was finally made commercially available for the first time on December 10, 2010, and issued in a complete box set in 2011.
A reissue of the complete series was released in 2018, for the first time donning the Jim Henson Company logo.
Unproduced episodes
The following eleven episodes were not adapted in the German co-production:
Cast
Character Translations and Voices
Crew
Behind the scenes
Apple TV+ dub
Apple TV+ released a dub of the complete original North American series in 2021.
Voices
Dubbing credits
Studio: FFS Film- & Fernseh-Synchron Gmbh
See also