Premiere
December 3, 1977
Finale
June 5, 1982
Network
ZDF
Seasons
5
Episodes
120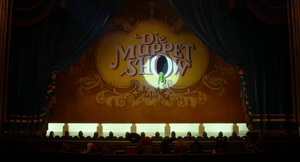 Die Muppet Show is the German dub of The Muppet Show. The series aired on German network ZDF from 1977 until 1982. The show was dubbed in Munich by Beta-Technik.
Localization
As part of the partnership between ZDF and Henson/ATV, the original syndication package was not only dubbed but also contained a few specific alterations tailored to the German market, in some ways foreshadowing the international versions of Fraggle Rock. A new opening sequence was prepared, identical to the English language version but with a Die Muppet Show sign, and occasional new footage of Kermit was filmed to better match the German dialog. The show also used the full version of the first season closing (from the Juliet Prowse and Connie Stevens episodes) at the end of every episode (including the episodes with the alternate closings), instead of using the updated closings for later seasons.
The series also included one new guest star, singer Mary Roos, who performed a German version of "Lean on Me" with Rowlf the Dog, Animal, and others, in place of the "In My Life" number in episode 121. This was also one of the few episodes to feature a guest star's singing dubbed completely in German, with Twiggy's "Ain't Nobody's Business But My Own" translated. Another guest star's number that was dubbed is Zero Mostel's "What Do the Simple Folk Do?" The Muppets' solo numbers were mostly dubbed (often with different singing voices rather than the usual speaking voices), but as is common with Muppet Show translations, the guest star's musical sequences were mostly in English, as were many additional spoken dialog contributions within the song from the Muppets.
All new footage for Die Muppet Show was taped in London and later redubbed. Eberhard Storeck, who also supplied character voices, was the dialog director and translator. His contributions included changing the nationality of The Swedish Chef, becoming "The Danish Cook," and replacing his sing-song opening with a chant of "Smørrebrød, Smørrebrød røm, pøm, pøm, pøm," in reference to Danish butter bread.
The variety show Peter Alexander präsentiert Spezialitäten promoted the show two days prior to its premiere in 1977 by stopping by the original UK-set, and taping special footage.
For 2014's film Muppets Most Wanted, the show's title segment for their world tour stop in Berlin, Germany, was recreated using the German co-production's original title, complete with the German article.
Title inconsistency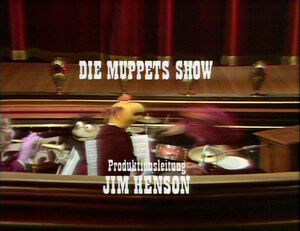 Despite the custom German logo clearly reading "Die Muppet Show," the show's title has regularly been misquoted in articles, in most TV guide listings, and even on tie-in merchandise as either "Die Muppet-Show" (hyphenated) or "Die Muppets Show" (with a plural "s") from the beginning.
Beside obvious neglect on the part of the press to assure the correct citation of a title, the hyphenation is explained by the fact that, while German words can be joined without any kind of punctuation mark, foreign words would indeed need a hyphen.
The most likely source for the latter misquotation, as can be seen used here, is most likely the show's own custom German end credits roll, which was inexplicably never corrected throughout the show's entire five season run.
Video releases
For a complete list of video releases, see Die Muppet Show Videography.
The first official home video release of Die Muppet Show was announced in 2005. After a five year waiting period during which the "unusually complex legal situation"[1] concerning the German dub was decided, Walt Disney Studios Home Entertainment Germany finally released Die Muppet Show: Season One on DVD on December 2, 2010. The second season box set was released on March 24, 2011. The third season box set was released on May 19, 2011.
Voices
Broadcast Order
Season 1
German Episode Number
Guest Star(s)
Additional Voices
Notes
Folge 101
Rita Moreno
 
 
Folge 102
Ruth Buzzi
 
 
Folge 103
Joel Grey
Berno von Cramm
(Joel Grey)

Eberhard Storeck
(Pachalafaka Singer)[2]
As with existing The Muppet Show edits of this episode, two Muppet News Flash segments and the balcony segment after "Razzle Dazzle" never made it into the German version of this episode.
Folge 104
Bruce Forsyth
 
 
Folge 105
Paul Williams
Michael Habeck
(Paul Williams)

Beate Granzow
(Mary Louise)[2]
The complete backstage scene before Paul Williams' first number is cut, and the following "telephone pole joke" backstage scene appears in a later spot. During the talk spot, citing famous short people, Kermit mentions Mickey Mouse. In the English version, it was Mickey Rooney.
Folge 106
Jim Nabors
Fred Maire
(Jim Nabors)
 
Folge 107
Charles Aznavour
Erich Ebert
(Charles Aznavour)
 
Folge 108
Florence Henderson
 
This is one of the few German episodes to retain the audio of original background sound effects (the crash of the Bouncing Borcellino pyramid) during the beginning of the closing theme, despite that this bit of the regular ending sequence isn't heard nor seen for this co-production, due to the pan-out shot of the orchestra plastering it.
Folge 109
Harvey Korman
Thomas Braut
(Harvey Korman)

Christina Hoeltel
(Whatnot Panelist)
 
Folge 110
Candice Bergen
Kerstin de Ahna
(Candice Bergen)
 
Folge 111
Sandy Duncan
 
 
Folge 112
Avery Schreiber
Wolfgang Hess
(Avery Schreiber)

Donald Arthur
(Gorgon Heap)
 
Folge 113
Ben Vereen
Fred Klaus
(Ben Vereen)
 
Folge 114
Phyllis Diller
Carola Höhn
(Phyllis Diller)

Gogalala Jubilee Jugband: Harry Friedauer, Manfred Ball, Michael Rüth[2]
 
Folge 115
Vincent Price
Christian Marschall
(Vincent Price)
 
Folge 116
Valerie Harper
Maddalena Kerrh
(Valerie Harper)
 
Folge 117
Ethel Merman
 
 
Folge 118
Twiggy &
Mary Roos
 
Gonzo introduces Mary Roos, who joins Rowlf for "Lean on Me." As with the German Kermit intros, this footage was taped at ITV studios with Roos. It was performed by the usual puppeteers with mouths approximating the German dialog, and then dubbed.
Folge 119
Kaye Ballard
 
Since the episode uses the standard closing theme, Statler and Waldorf's closing comment is re-used from episode 103.
Folge 120
Juliet Prowse
 
 
Folge 121
Connie Stevens
Eberhard Storeck
(Bert)

Leon Rainer
(Ernie)
In his introduction, Kermit mentions Ernie and Bert as coming from Sesamstrasse.
Folge 122
Mummenschanz
 
 
Folge 123
Lena Horne
 
This episode uses a slightly different take of the opening "Die Muppet Show" title card, compared to the one used for the rest of the episodes.
Folge 124
Peter Ustinov
Günter Sauer
(Peter Ustinov)
Oddly, Miss Piggy and Fozzie are dubbed by different voice artists during "(Hey Won't You Play) Another Somebody Done Somebody Wrong Song."
Season 2
Season 3
This is the first German season to use the original American broadcast order.
Season 4
Season 5
See also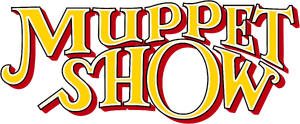 Sources
↑ 2.0 2.1 2.2 German album credits. Jim Henson's Redbook, December 2012.
Community content is available under
CC-BY-SA
unless otherwise noted.