Premiere
December 3, 1977
Finale
June 5, 1982
Network
ZDF
Seasons
5
Episodes
120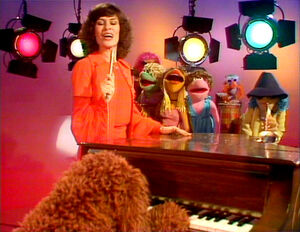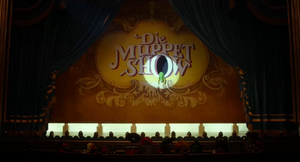 Die Muppet Show is the German dub of The Muppet Show. The series aired on German network ZDF from 1977 until 1982.
The dub was recorded in Munich, Germany, at dubbing studio Beta-Technik.
Localization
As part of the partnership between ZDF and Henson/ATV, the original syndication package was not only dubbed but also contained a few specific alterations tailored to the German market, in some ways foreshadowing the international versions of Fraggle Rock. A new opening sequence was prepared, identical to the English language version but with a Die Muppet Show sign, and occasional new footage of Kermit was filmed to better match the German dialog. The show also used the full version of the first season closing (from the Juliet Prowse and Connie Stevens episodes) at the end of every episode (including the episodes with the alternate closings), instead of using the updated closings for later seasons.
The series also included one new guest star, singer Mary Roos, who performed a German version of "Lean on Me" with Rowlf the Dog, Animal, and others, in place of the "In My Life" number in episode 121. This was also one of the few episodes to feature a guest star's singing dubbed completely in German, with Twiggy's "Ain't Nobody's Business But My Own" translated. Another guest star's number that was dubbed is Zero Mostel's "What Do the Simple Folk Do?" The Muppets' solo numbers were mostly dubbed (often with different singing voices rather than the usual speaking voices), but as is common with Muppet Show translations, the guest star's musical sequences were mostly in English, as were many additional spoken dialog contributions within the song from the Muppets.
All new footage for Die Muppet Show was taped in London and later redubbed. Eberhard Storeck, who also supplied character voices, was the dialog director and translator. His contributions included changing the nationality of The Swedish Chef, becoming "The Danish Cook," and replacing his sing-song opening with a chant of "Smørrebrød, Smørrebrød røm, pøm, pøm, pøm," in reference to Danish butter bread.
The variety show Peter Alexander präsentiert Spezialitäten promoted the show two days prior to its premiere in 1977 by stopping by the original UK-set, and taping special footage.
For 2014's film Muppets Most Wanted, the show's title segment for their world tour stop in Berlin, Germany, was recreated using the German co-production's original title, complete with the German article.
Title inconsistency
Despite the custom German logo clearly reading "Die Muppet Show," the show's title has regularly been misquoted in articles, in most TV guide listings, and even on tie-in merchandise as either "Die Muppet-Show" (hyphenated) or "Die Muppets Show" (with a plural "s") from the beginning.
Beside obvious neglect on the part of the press to assure the correct citation of a title, the hyphenation is explained by the fact that, while German words can be joined without any kind of punctuation mark, foreign words would indeed need a hyphen.
The most likely source for the latter misquotation, as can be seen used here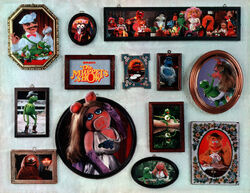 , is most likely the show's own custom German end credits roll, which was inexplicably never corrected throughout the show's entire five season run.
Video releases
For a complete list of video releases, see Die Muppet Show Videography.
The first official home video release of Die Muppet Show was announced in 2005. After a five year waiting period during which the "unusually complex legal situation"[1] concerning the German dub was decided, Walt Disney Studios Home Entertainment Germany finally released Die Muppet Show: Season One on DVD on December 2, 2010. The second season box set was released on March 24, 2011. The third season box set was released on May 19, 2011.
Voices
Broadcast Order
The dub aired on ZDF from December 3, 1977 to June 5, 1982, omitting only one episode from the broadcast: Episode 207 featuring guest star Edgar Bergen. It was omitted again by the network when it reran other episodes of the show during the summer of 1981. The episode eventually aired on October 19, 1991, over twelve years after its original slot in the show's lineup, when TV network Pro7 had obtained the rights and reran the show in its entirety.
The episode order of the first two seasons was rearranged considerably for the dub, and even released on home video accordingly. The following list provides original episode numbers in parentheses, whenever differing.
Season 1
German Episode Number
Guest Star(s)
Additional Voices
Notes
German Airdate
Folge 101
(orig. 105)
Rita Moreno
December 3, 1977
Folge 102
(orig. 104)
Ruth Buzzi
December 10, 1977
Folge 103
Joel Grey
Berno von Cramm
(Joel Grey)

Eberhard Storeck
(Pachalafaka Singer)[2]
As with existing The Muppet Show edits of this episode, two Muppet News Flash segments and the balcony segment after "Razzle Dazzle" never made it into the German version of this episode.
December 17, 1977
Folge 104
(orig. 113)
Bruce Forsyth
December 31, 1977
Folge 105
(orig. 108)
Paul Williams
Michael Habeck
(Paul Williams)

Beate Granzow
(Mary Louise)[2]
The complete backstage scene before Paul Williams' first number is cut, and the following "telephone pole joke" backstage scene appears in a later spot. During the talk spot, citing famous short people, Kermit mentions Mickey Mouse. In the English version, it was Mickey Rooney.
January 7, 1978
Folge 106
Jim Nabors
Fred Maire
(Jim Nabors)
January 14, 1978
Folge 107
(orig. 109)
Charles Aznavour
Erich Ebert
(Charles Aznavour)
January 21, 1978
Folge 108
(orig. 107)
Florence Henderson
This is one of the few German episodes to retain the audio of original background sound effects (the crash of the Bouncing Borsalino pyramid) during the beginning of the closing theme, despite that this bit of the regular ending sequence isn't heard nor seen for this co-production, due to the pan-out shot of the orchestra plastering it.
January 28, 1978
Folge 109
(orig. 110)
Harvey Korman
Thomas Braut
(Harvey Korman)

Christina Hoeltel
(Whatnot Panelist)
February 4, 1978
Folge 110
(orig. 115)
Candice Bergen
Kerstin de Ahna
(Candice Bergen)
February 11, 1978
Folge 111
(orig. 114)
Sandy Duncan
February 18, 1978
Folge 112
(orig. 116)
Avery Schreiber
Wolfgang Hess
(Avery Schreiber)

Donald Arthur
(Gorgon Heap)
February 25, 1978
Folge 113
(orig. 117)
Ben Vereen
Fred Klaus
(Ben Vereen)
March 4, 1978
Folge 114
(orig. 118)
Phyllis Diller
Carola Höhn
(Phyllis Diller)

Gogalala Jubilee Jugband: Harry Friedauer, Manfred Ball, Michael Rüth[2]
March 11, 1978
Folge 115
(orig. 119)
Vincent Price
Christian Marschall
(Vincent Price)
March 18, 1978
Folge 116
(orig. 116)
Valerie Harper
Maddalena Kerrh
(Valerie Harper)
March 25, 1978
Folge 117
(orig. 117)
Ethel Merman
April 1, 1978
Folge 118
(orig. 121)
Twiggy &
Mary Roos
Substituting for the "In My Life" number: Gonzo introduces Mary Roos, who joins Rowlf for "Lean on Me." As with the German Kermit intros, this footage was taped at ITV studios with Roos. It was performed by the usual puppeteers with mouths approximating the German dialog, and then dubbed.
April 8, 1978
Folge 119
(orig. 123)
Kaye Ballard
Since the episode uses the standard closing theme, Statler and Waldorf's closing comment is re-used from episode 103.
April 15, 1978
Folge 120
(orig. 101)
Juliet Prowse
April 22, 1978
Folge 121
(orig. 102)
Connie Stevens
Eberhard Storeck
(Bert)

Leon Rainer
(Ernie)
In his introduction, Kermit mentions Ernie and Bert as coming from Sesamstrasse.
April 29, 1978
Folge 122
(orig. 124)
Mummenschanz
May 6, 1978
Folge 123
(orig. 111)
Lena Horne
This episode uses a slightly different take of the opening "Die Muppet Show" title card, compared to the one used for the rest of the episodes.
May 13, 1978
Folge 124
(orig. 112)
Peter Ustinov
Günter Sauer
(Peter Ustinov)
Oddly, Miss Piggy and Fozzie are dubbed by different voice artists during "(Hey Won't You Play) Another Somebody Done Somebody Wrong Song."
May 20, 1978
Season 2
German Episode Number
Guest Star(s)
Additional Voices
Notes
German Airdate
Folge 201
(orig. 219)
Peter Sellers
Christian Marschall
(Peter Sellers)
November 11, 1978
Folge 202
(orig. 217)
Julie Andrews
The cow's moo at the end of the episode uses the regular "bum note" saxophone sound instead.
November 18, 1978
Folge 203
(orig. 213)
Rudolf Nurejew
Michael Schwarzmeier
(Rudolf Nureyev)
November 25, 1978
Folge 204
(orig. 221)
Bob Hope
Holger Hagen
(Bob Hope)
Hagen also dubbed Bob Hope as the ice cream vendor in the German dub of The Muppet Movie.
December 2, 1978
Folge 205
(orig. 214)
Elton John
Jürgen Clausen
(Elton John)
December 9, 1978
Folge 206
(orig. 220)
Petula Clark
December 16, 1978
Folge 207
(orig. 211)
Dom DeLuise
Mogens von Gadow
(Dom DeLuise)
Similar to Folge 204, von Gadow also voiced DeLuise in the German dub of The Muppet Movie.
December 30, 1978
Folge 208
(orig. 216)
Cleo Laine
January 6, 1979
Folge 209
(orig. 215)
Lou Rawls
Wolfgang Hess
(Lou Rawls)
January 13, 1979
Folge 210
(orig. 206)
Nancy Walker
Tilly Lauenstein
(Nancy Walker)

Erich Ebert
(Cannoneer Leader)
January 20, 1979
Folge 211
(orig. 210)
George Burns
Franz Otto Krüger
(George Burns)

Erich Ebert
(Talking Machine)
January 27, 1979
Folge 212
(orig. 209)
Madeline Kahn
February 3, 1979
Folge 213
(orig. 203)
Milton Berle
Horst Sommer
(Milton Berle)
February 17, 1979
Folge 214
(orig. 208)
Steve Martin
Manfred Seipold
(Steve Martin)
Steve Martin's banjo solo of the closing theme is retained and heard over the beginning of the ending credits (whereas other foreign editions of the episode use the original closing theme audio).
March 3, 1979
Folge 215
(orig. 207)
Edgar Bergen
Alf Marholm
(Edgar Bergen)
This is the only episode to not air during the show's original run, but over twelve years later on a different network.
October 19, 1991
(on Pro7)
Folge 216
(orig. 222)
Teresa Brewer
March 10, 1979
Folge 217
(orig. 202)
Zero Mostel
Donald Arthur
(Zero Mostel)
March 17, 1979
Folge 218
(orig. 205)
Judy Collins
March 24, 1979
Folge 219
(orig. 204)
Rich Little
In the opening gag, when Little does his impersonation of W. C. Fields, Scooter instead identifies the personage as Bill Ramsey, an American-born singer who had been popular in Germany since the late 1950s.
March 31, 1979
Folge 220
(orig. 224)
Cloris Leachman
April 7, 1979
Folge 221
(orig. 221)
Bernadette Peters
In the opening, Bernadette Peters refers to the Swedish Chef's complimentary chicken sandwich as actually coming from the Swedish Chef, not "the Danish Chef," as was common in the German version.
April 14, 1979
Folge 222
(orig. 201)
Don Knotts
Erik Schumann
(Don Knotts)
April 21, 1979
Folge 223
(orig. 218)
Jaye P. Morgan
April 28, 1979
Folge 224
(orig. 223)
John Cleese
Reiner Schöne
(John Cleese)
October 27, 1979
Season 3
This is the first German season to use the original American broadcast order.
German Episode Number
Guest Star(s)
Additional Voices
Notes
German Airdate
Folge 301
Kris Kristofferson &
Rita Coolidge
Maddalena Kerrh
(Rita Coolidge)
November 3, 1979
Folge 302
Leo Sayer
Peter Ehret
(Leo Sayer)
November 10, 1979
Folge 303
Roy Clark
November 17, 1979
Folge 304
Gilda Radner
November 24, 1979
Folge 305
Pearl Bailey
Mady Rahl
(Pearl Bailey)
December 1, 1979
Folge 306
Jean Stapleton
Edith Schneider
(Jean Stapleton)
December 8, 1979
Folge 307
Alice Cooper
Michael Schwarzmaier
(Alice Cooper)
December 15, 1979
Folge 308
Loretta Lynn
January 12, 1980
Folge 309
Liberace
Paul Bürks
(Liberace)
This is one of the few German episodes to retain the audio of original background chatter during the beginning of the closing theme, despite that this bit of the regular ending sequence isn't heard nor seen for this co-production, due to the pan-out shot of the orchestra plastering it.
January 19, 1980
Folge 310
Marisa Berenson
January 26, 1980
Folge 311
Raquel Welch
February 2, 1980
Folge 312
James Coco
Günter Sauer
(James Coco)
February 9, 1980
Folge 313
Helen Reddy
February 16, 1980
Folge 314
Harry Belafonte
Thomas Braut
(Harry Belafonte)
February 23, 1980
Folge 315
Lesley Ann Warren
March 1, 1980
Folge 316
Danny Kaye
Gerd Vespermann
(Danny Kaye)
March 8, 1980
Folge 317
Spike Milligan
Horst Sommer
(Spike Milligan)
March 15, 1980
Folge 318
Leslie Uggams
Unknown female voice artist
(Big Bird)
In his introduction, Kermit mentions "Big Bird" (not "Bibo") as coming from Sesamstrasse.
March 22, 1980
Folge 319
Elke Sommer
Elke Sommer
as herself
March 29, 1980
Folge 320
Sylvester Stallone
Peter Thom
(Sylvester Stallone)

Erich Ebert
(Albert Flan)
April 5, 1980
Folge 321
Roger Miller
Hannes Gromball
(Roger Miller)
April 12, 1980
Folge 322
Roy Rogers &
Dale Evans
Kurt E. Ludwig
(Roy Rogers)

Fee von Reichlin
(Dale Evans)
April 19, 1980
Folge 323
Lynn Redgrave
April 26, 1980
Folge 324
Cheryl Ladd
Dagmar Heller
(Cheryl Ladd)
May 3, 1980
Season 4
German Episode Number
Guest Star(s)
Additional Voices
Notes
German Airdate
Folge 401
John Denver
Hannes Gromball
(John Denver)
September 27, 1980
Folge 402
Crystal Gayle
October 4, 1980
Folge 403
Shields and Yarnell
Ulf-Jürgen Wagner
(Shields)

Marion Hartmann
(Yarnell)
October 11, 1980
Folge 404
Dyan Cannon
Maddalena Kerrh
(Dyan Cannon)
October 18, 1980
Folge 405
Victor Borge
Heinz Engelmann
(Victor Borge)
October 25, 1980
Folge 406
Linda Lavin
November 8, 1980
Folge 407
Dudley Moore
November 15, 1980
Folge 408
Arlo Guthrie
November 22, 1980
Folge 409
Beverly Sills
November 29, 1980
Folge 410
Kenny Rogers
Michael Cramer
(Kenny Rogers)
December 6, 1980
Folge 411
Lola Falana
December 13, 1980
Folge 412
Phyllis George
December 20, 1980
Folge 413
Dizzy Gillespie
Michael Gahr
(Dizzy Gillespie)
December 27, 1980
Folge 414
Liza Minnelli
January 3, 1981
Folge 415
Anne Murray
January 10, 1981
Folge 416
Jonathan Winters
Herbert Weicker
(Jonathan Winters)
January 17, 1981
Folge 417
The stars of
Star Wars
Pierre Franckh
(Mark Hamill/
Luke Skywalker)

Ulf-Jürgen Wagner
(C-3PO)
Neither of the two Star Wars characters that have (dubbed) lines, were dubbed by their established German voice actors from the films.
January 24, 1981
Folge 418
Christopher Reeve
January 31, 1981
Folge 419
Lynda Carter
February 7, 1981
Folge 420
Alan Arkin
Berno von Cramm
(Alan Arkin)
February 14, 1981
Folge 421
Doug Henning
Peter Ehret
(Doug Henning)
February 21, 1981
Folge 422
Andy Williams
February 28, 1981
Folge 423
Carol Channing
March 7, 1981
Folge 424
Diana Ross
March 14, 1981
Season 5
German Episode Number
Guest Star(s)
Additional Voices
Notes
German Airdate
Folge 501
Gene Kelly
Horst Sachtleben
(Gene Kelly)
December 5, 1981
Folge 502
Loretta Swit
Ingrid Capelle
(Loretta Swit)
December 12, 1981
Folge 503
Joan Baez
January 2, 1982
Folge 504
Shirley Bassey
January 9, 1982
Folge 505
James Coburn
Michael Cramer
(James Coburn)
January 16, 1982
Folge 506
Brooke Shields
Irina Wanka
(Brooke Shields)
Wanka also dubbed Brooke Shields in Die Muppets erobern Manhattan (The Muppets Take Manhattan)
January 23, 1982
Folge 507
Glenda Jackson
January 30, 1982
Folge 508
Señor Wences
Leo Bardischewski
(Señor Wences)
February 6, 1982
Folge 509
Debbie Harry
February 13, 1982
Folge 510
Jean-Pierre Rampal
Imo Heite
(Jean-Pierre Rampal)
February 20, 1982
Folge 511
Paul Simon
Peter Ehret
(Paul Simon)
Like the Florence Henderson and Liberace episodes, this is one of the few German episodes to retain the audio of original background chatter during the beginning of the closing theme.
February 27, 1982
Folge 512
Melissa Manchester
March 6, 1982
Folge 513
Tony Randall
Fred Maire
(Tony Randall)
March 13, 1982
Folge 514
Mac Davis
Ivar Combrinck
(Mac Davis)
March 20, 1982
Folge 515
Carol Burnett
March 27, 1982
Folge 516
Gladys Knight
April 3, 1982
Folge 517
Hal Linden
Reiner Schöne
(Hal Linden)
April 10, 1982
Folge 518
Marty Feldman
Christian Marschall
(Marty Feldman, others)
April 17, 1982
Folge 519
Chris Langham
April 24, 1982
Folge 520
Wally Boag
Fred Klaus
(Wally Boag)
May 8, 1982
Folge 521
Johnny Cash
Gert Günther Hoffmann
(Johnny Cash)
May 15, 1982
Folge 522
Buddy Rich
Holger Hagen
(Buddy Rich)
May 22, 1982
Folge 523
Linda Ronstadt
May 29, 1982
Folge 524
Roger Moore
Karl-Walter Diess
(Roger Moore)
June 5, 1982
See also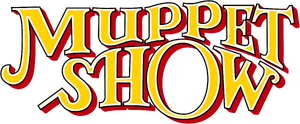 Sources