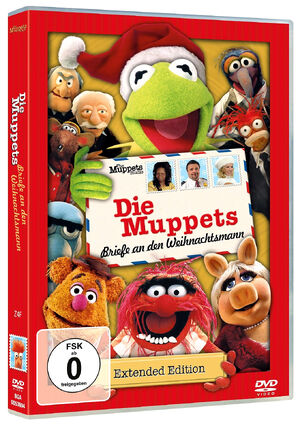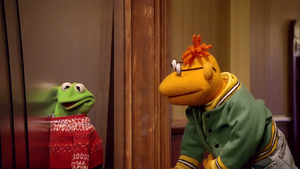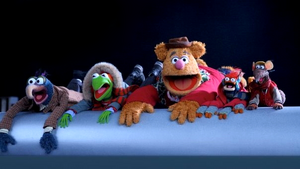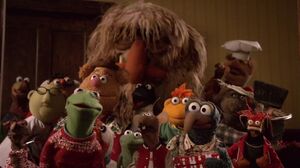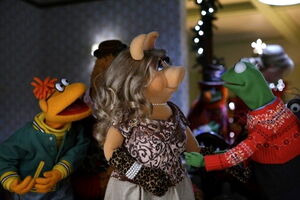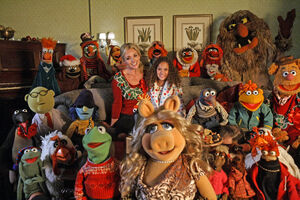 Die Muppets: Briefe an den Weihnachtsmann is the German dub of A Muppets Christmas: Letters to Santa. The main film features the original English, as well as the German sound track, and subtitles in English, German, and Italian.
The DVD release features the same bonus content as the US version, advertised as Das Muppets Weihnachtsstrumpf-Buffet, with English audio and German subtitles.
The length of the special is 53 minutes, which corresponds with the 55 minutes long extended US release of the special, whereas the reduction of minutes hails from the conversion of NTSC to PAL format during which films are being sped up slightly.
With a few exceptions of voice artists that have been around since Die Muppet Show, this dub features the third set of German voice artists that have been voicing the Muppets since Muppets Der Zauberer von Oz.
Voices
Crew
Dubbing Studio/German Adaptation: FFS Film- & Fernseh-Synchron GmbH
Script Translator/Editor and Voice Director: Hartmut Neugebauer
Recording Engineer: Stefan Kinne
Audio Edit: Joana von Schweinitz, Nicole Kinne, Daniela Summerer
Line Producer: Michael Krause
Creative Director: Lisa Riedl
Songs
Lyrics: Hartmut Neugebauer
Musical Director & Recording Engineer: Tommy Amper
Music Mix: Jamzone Studios
sung by Tommy Amper, Bernd Simon, Claus-Peter Damitz, Gerd Meyer & Manuel Straube
sung by Tommy Amper, Claus-Peter Damitz, Gerd Meyer, Bernd Simon & Patrick Roche
"Ach, wär' ich doch der Weihnachtsmann"
sung by Gerd Meyer & Bernd Simon
sung by Tommy Amper, Ricarda Kinnen, Patrick Roche, Claus-Peter Damitz, Gerd Meyer & Bernd Simon
Community content is available under
CC-BY-SA
unless otherwise noted.