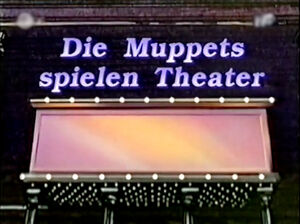 Die Muppets spielen Theater is the German dub of Muppet Classic Theater.
The 1994-produced special aired twice in Germany. First on February 24, 2001, on ZDF, and a second time on April 9, 2004, on KiKa. The special was never released on video.
The dub features the new German voices used since Die Muppets Weihnachtsgeschichte (the 1992 film The Muppet Christmas Carol).
Notes